Once sliced and served, the keto coffee went fast! The kids swarmed my photo space and eagerly took the first bites. The one-year-old soon discovered that by holding a (dull) butter knife and pressing/smashing it bluntly into the pieces of cake, he can make more pieces of cake! This happy discovery of his led to the many crumbs you'll see in the pictures below.
Dry bowl, wet bowl, plus chopped nuts equals a delicious and amazing coffee cake! I chose star anise specifically for this recipe because it has a sweet, peppery taste. Star anise makes me think of licorice, the sweet/spicy combination is a unique addition.
The entire house smells like cinnamon!
You have the choice to blend the macadamia nuts into the batter or sprinkle the chopped nuts on top just before you place the cake in the oven. Pecans and walnuts can also be used if you have no macadamia nuts on hand.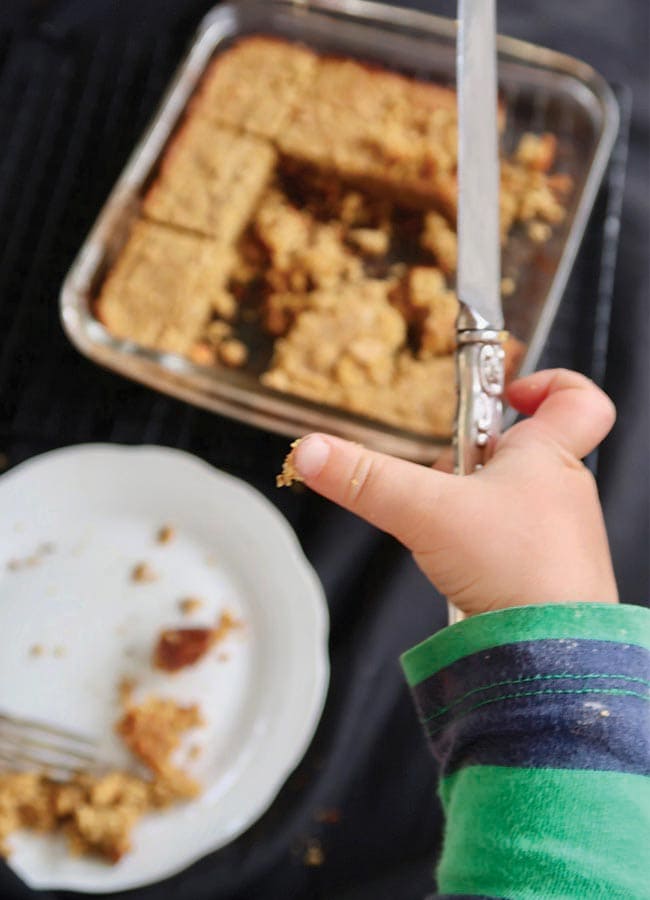 Make it dairy-free
All you need to do is make two simple substitutions. Replace the 1/4 cup of butter with coconut oil and the 1/2 cup sour cream with coconut cream. Easy peasy!
Keto Coffee Cake Muffins?
Yes, I think so.
Instead of a square cake, you can make individual coffee cakes in a greased 12-cup muffin pan or even smaller, bites sized mini-muffins in a mini muffin pan. Check your goods after 20 minutes of baking in the oven. Generally, muffins have a shorter baking time than flat cakes.
Recommended Recipe: Maple Buttercream Frosting
Flax, Almond and Coconut
Working with a blend of these three different keto flours varies your baking experience. I see a lot of recipes and keto bakers relying heavily on almond flour only. With this mixture, the keto coffee cake stays light and fluffy, crisps nicely around the edges and doesn't dry up as it bakes. Be sure to let if cool before serving otherwise it may be a bit gummy in the center still. Ours cooled for about 30 minutes before we ate it.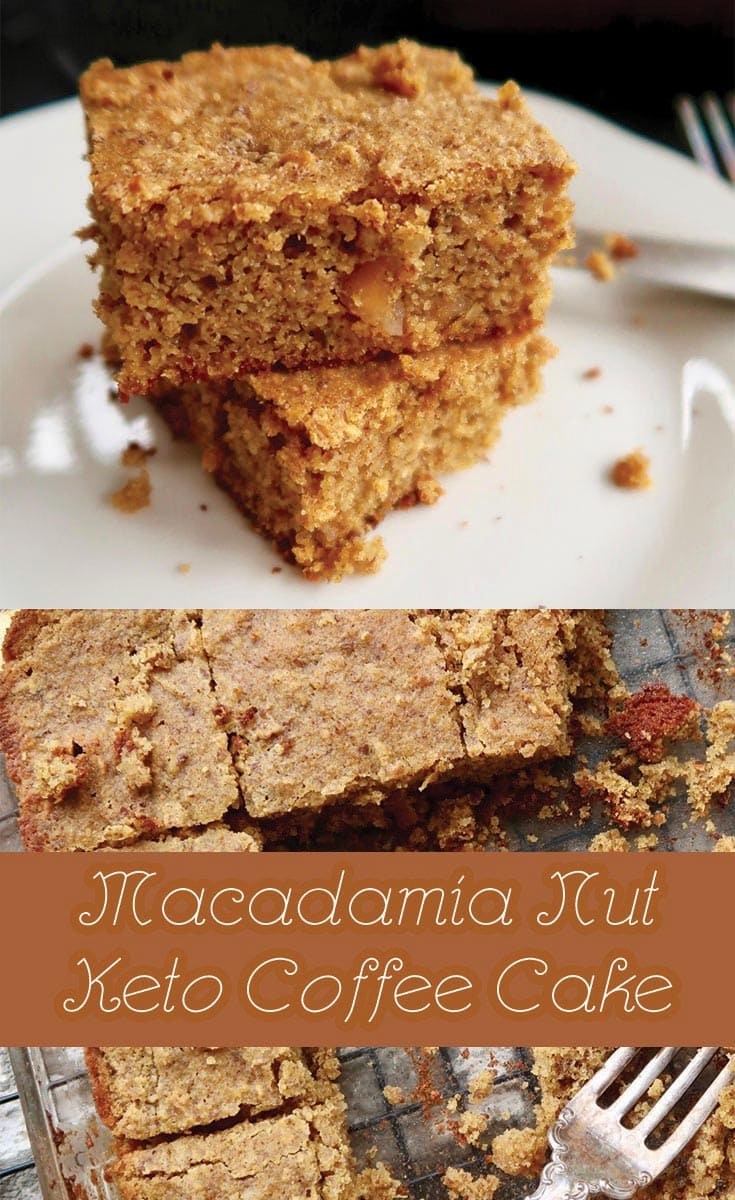 Learn how to successfully bake on a low-carb and ketogenic diet!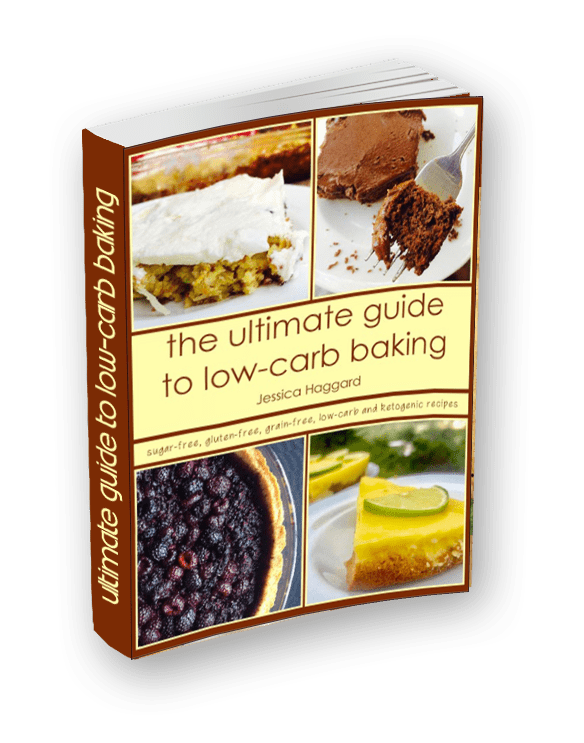 Indulge in deliciousness while skipping on grains and sugar. Take the guess work out of super healthy treat making. Learn how to omit the carbs but never nutrients nor flavor.
Available only in our shop – come and support our work
KETO COFFEE CAKE recipe | low carb, grain free, sugar free, ketogenic |
Get 20% off your Lakanto order

Shop here and apply the coupon code "primaledgehealth" and receive a discount on your purchase!
Rating

Servings

12

servings

Prep Time

15

minutes

Cook Time

30

minutes
Preheat the oven to 350° F.

Whisk eggs in a small bowl. Add butter and cream.

In a second bowl, mix all dry ingredients together. Reserve the nuts to be either blended into the batter or sprinkled on top.

Combine the dry ingredients with the egg mixture. If desired, blend the nuts in now. Pour batter into greased 8 by 8-inch glass baking dish. If the nuts are not blended in to the dough, sprinkle them on top now.

Bake for 30 minutes. Test the center with a knife. If it is ready, remove from the oven and let cool. Serve warm, room temperature or cold.