Are you looking to switch up your morning drink routine? Try any or all of these healthy alternatives to coffee in the morning!
Coffee is the go-to morning beverage for many, and I'm not knocking on it!
This post is made help those people who want to cut back on their caffeine intake, others who get jittery with coffee but still like drinking a warm cuppa something to help wake them up, and everyone who has had enough of the same old thing day in and day out.
I've linked up with Mountain Rose Herbs, my favorite source of organic herbs, teas, and essential oils, to present my top 5 handpicked, tried and true, healthful alternatives to coffee in the morning.
Mountain Rose Herbs stands above the crowd in their dedication to product quality, sustainable packaging, fair trade practices, watershed conservation, and ethical business practices.
Their guiding principle is that "people, plants, and planet are more important than profit," and they stick to it! There's no one I would rather collaborate with for all things botanical then this Oregon based company.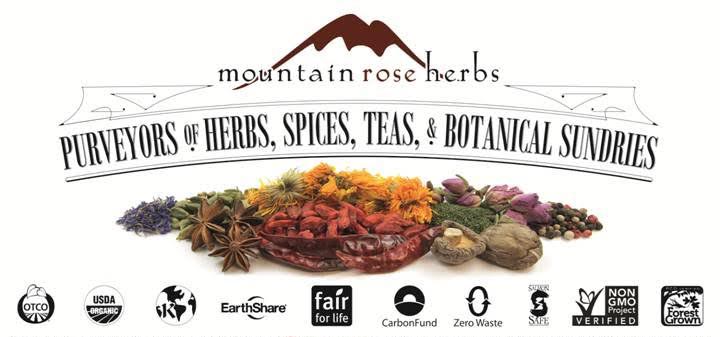 Whatever your reasoning, there are many healthy alternatives to coffee in the morning to try.
If the goal is to wean yourself from caffeine, choose lower caffeine drinks like English Breakfast Tea or Chai Tea. Coffee contains almost double the amount of caffeine that tea does. By lowering the dose, you'll still get some energy sparking benefits without symptoms of withdrawal.
Caffeine-free options like herbal teas and bone broth are delightful hot drinks when you prefer a possibility with no caffeine.
5 Alternatives to Coffee in the Morning
English Breakfast
This classic, well-known tea is dark and full-bodied. Made by combining different organic blends of Assam, Kenyan and Ceylon teas, the result is tangy and rich with light floral undertones and graceful tannin finish. Available here.
Brew a cup for 3-4 minutes, until deep amber. May be flavored with lemon, coconut milk, or cream (milk is most common, but not recommended for a ketogenic diet).
Contains caffeine.
Chai Tea
With piquant flavor piquant the blend of organic ginger, cinnamon, cardamom, clove and nutmeg mixed with fair trade Darjeeling tea gives a spicy allure. Homebrewed chai tea is a lower caffeine alternative for those who want to cut down on consumption. Savor all your favorite chai flavors without the sugar and additives commonly found in commercial chai products. Available here.
Brew for 5-10 minutes, until amber with orange tones. Flavor with optional dairy or coconut cream.
Contains caffeine; a caffeine-free version is also available.
Join the Journey!
Sign up to get Primal Edge Health news, videos and podcasts
Herbal Coffee
A deep and invigorating coffee alternative in the morning that is dark and rich with a bold roasted flavor. This shockingly good brew has a remarkable similarity to coffee, thus making it the ideal alternative to coffee drinkers who like the earthy flavor. The ingredients in this particular blend stand out from all other herbal coffee formulations. Each ingredient is incredibly well thought out to provide a positive physical effect (energy, mood boost) with corresponding coffee-like flavor (bitter, chocolaty). Available here.
Brew 2-3 minutes until light chocolate in color.
Caffeine free.
21st Century Tea
This comforting and invigorating infusion of organic nettle, red clover blossoms, elder berries, alfalfa, St. John's wort, sage, and ginger is carefully blended to be both supportive to your immune and nervous systems and enjoyable to drink. It has strong herbal notes complemented by a touch of floral aromas. Available here.
Brew 3-4 minutes until golden in color.
Caffeine free.
Bone Broth
Rich with amino acids, collagen, and gelatin bone broth has many benefits. It's warming and deeply nourishing to the gut, mind, and immune system. Use my Homemade Beef Bone Broth Recipe. I'll walk you through the simple, 5 step process to create your own liquid gold.
Warm over low heat until steaming. Sip piping hot.
Kettle & Fire, some of the people who know bone broth best, created 10 Ways to Drink Bone Broth I could drink a hot cup of the French inspired #8 "Holiday in Versailles" right now!
Caffeine free.
Bottom Line
There you have it – 5 simple alternatives to your morning cup of coffee! Caffeine or caffeine free, herbal or not, quick brew or made ahead, there are options for you.
Rotate these all during the week or charge on with a new daily favorite.
Whatever you choose to fill your morning mug with, you will support a company that cares about it's impact and get the best quality of product possible when you choose to shop with Mountain Rose Herbs .
Pin it for Later: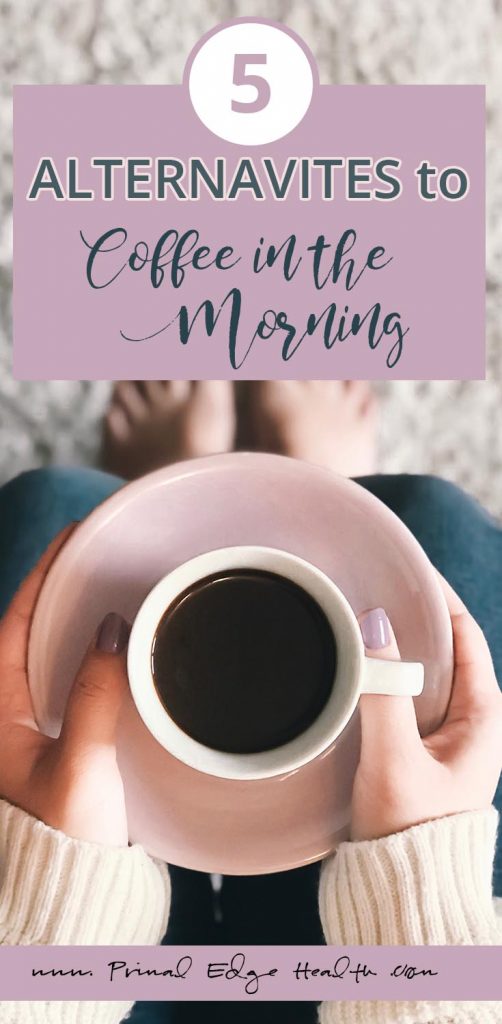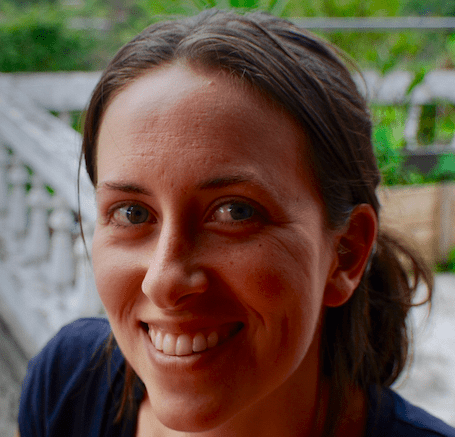 Meet Jessica Haggard
Jessica Haggard is the creator of Primal Edge Health, where she shares simple, nourishing low-carb, keto and carnivore diet recipes. With a focus on from scratch, homemade cooking, animal-based nutrition, and easy DIY beauty and personal care recipes, there's always something new going on in her kitchen! Jessica will teach you exactly how to thrive with all the best ingredients and enjoy the journey along the way.
She has photographed and authored two best selling ketogenic cookbooks, The Ketogenic Edge Cookbook and The Carnivore Cookbook. Learn more about Jessica…