Fresh juicy blueberries are a true treat for us here in Ecuador. The blueberries, called joyapas, come once a year at the most. Sometimes we have to wait two years, before they come! Naturally, we celebrate with delicious blueberry infused recipes. This blueberry avocado ketogenic smoothie is no exception. It is a simple recipe but when served on a hot day, nothing could be better.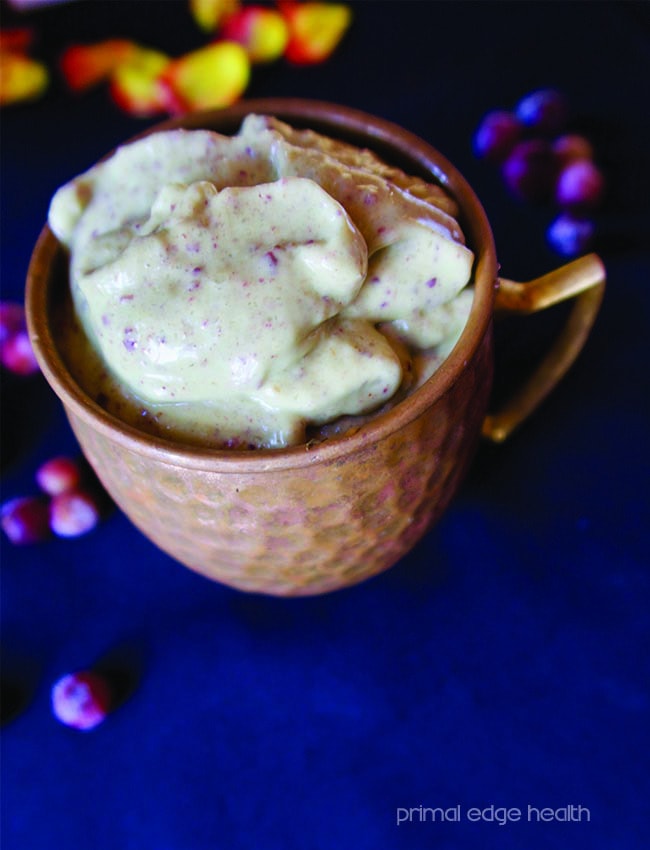 Mix it Up
Avocado, blueberries and coconut milk make the base of this refreshing mini meal. There are many ways to can modify the smoothie and create longevity to this single idea. Sometimes I make mine with cacao nibs. I like blending in about 1 tablespoon to make a slight crunch. They remind me of chocolate chip pieces swimming around in the smoothie. I add the nibs at the end and pulse the mixture a few more times.
Shopping Suggestion: Our Ecuadorian Organic Cacao Nibs
If you like spicy foods, add cayenne pepper! A spoonful of almond butter would make this keto smoothie extra creamy and thick. One teaspoon (and up to a tablespoon) of spirulina adds a funky flavor with nutritive benefits, you might want to add a few extra drops of sweetener to balance out the spirulina.
Recommended Reading: Spirulina and Chlorella: The Superior Green Superfoods
My homemade stevia extract is great to add in to this recipe. It takes care of the need for a sweetener and ice cubes all at the same time!
Keep it Cold
We have hot summer days and cold winter nights right now in Ecuador. By cold, of course this is subjective. I have to wear socks in the early dawn hours instead of walking barefoot across the tile floor. After living here for 7+ years, I think I have completely lost my tolerance for cold!
Serving cold drinks and smoothies in copper cups is an excellent strategy for maintaining that crisp, cool temperature. Often called "Moscow mules", copper vessels have a long history of use that stretches back thousands of years and is found in geographically diverse places like Ireland, India and America. Recent history credits Smirnoff for popularizing copper mugs as a way to promote their vodka. We have a few copper pitchers to drink out of and use copper cups often. I like the slight coppery taste that gets infused in the water.
More Low-Carb and Ketogenic Berry Recipes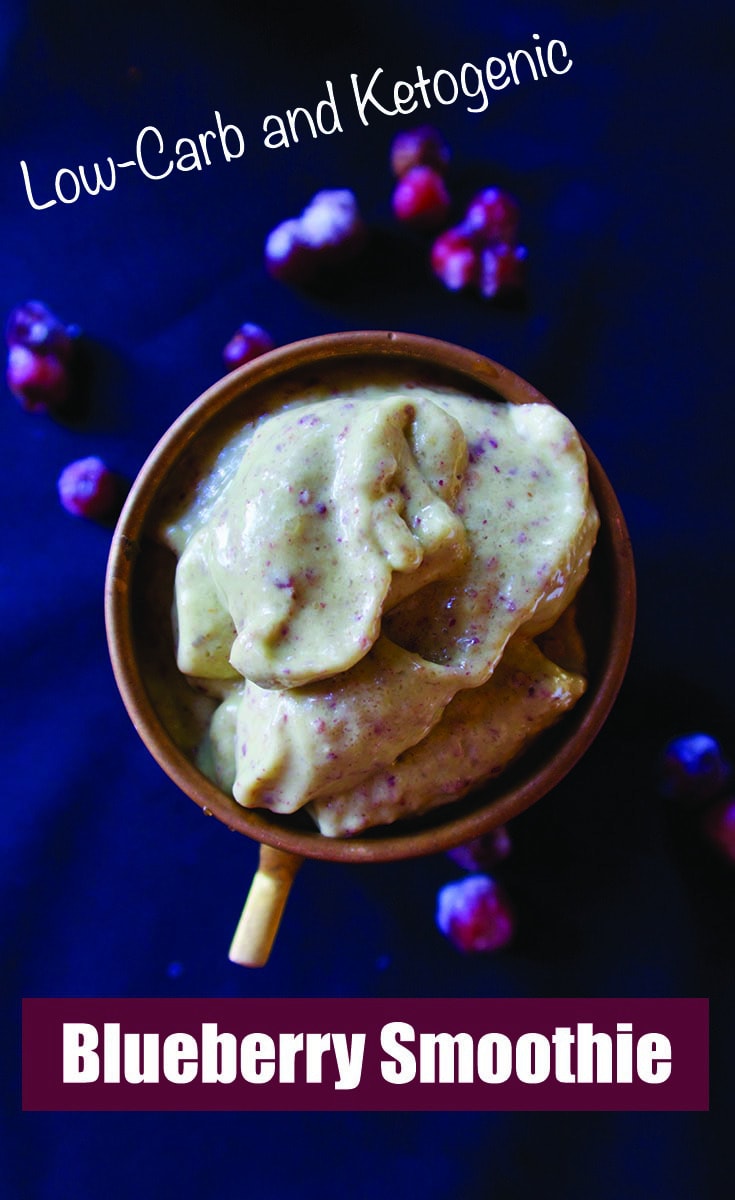 The Ketogenic Edge Cookbook: A Training Manual for Low-Carb, Ketogenic and Paleo Cuisine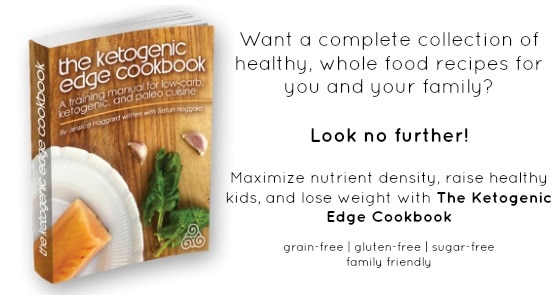 Rating

Servings

2

servings

Prep Time

10

minutes

Cook Time

0

minutes
Rating

Servings

2

servings

Prep Time

10

minutes

Cook Time

0

minutes
Add all ingredients to a blender and combine until smooth.

Divide in two glasses and serve immediately.
Macros per serving: 17.1 g fat, 16.1 g carb, 6 g net carb, 1.9 g protein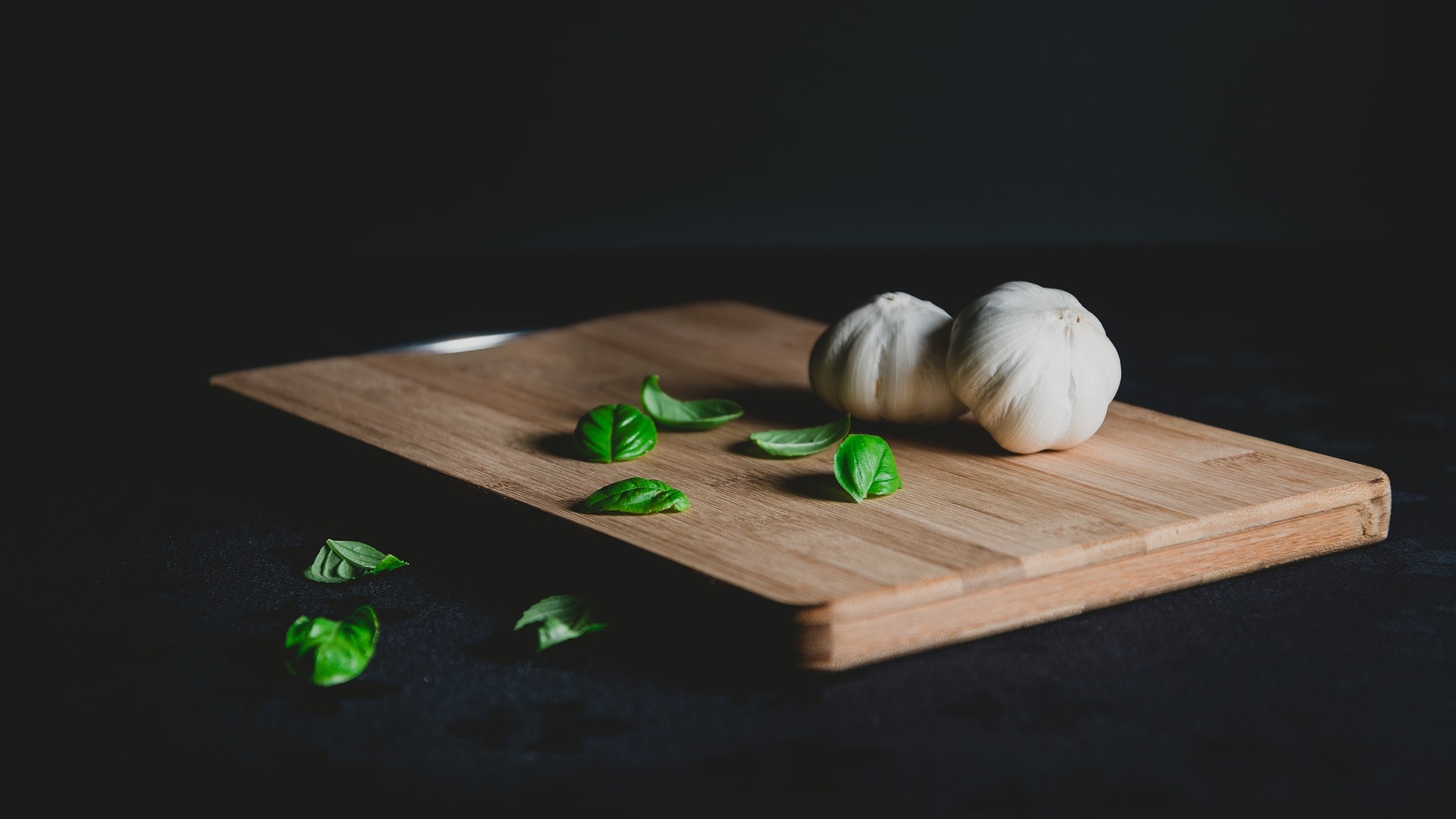 From Our Kitchen to Yours
Join our mailing list and get new recipes delivered directly to your inbox.
We respect your privacy and will never share your name or email.