Last Updated on
A well-formulated ketogenic diet may contain a few servings of low-carb vegetables with the majority of meals. Choosing fresh, local and seasonal produce provides the body with micronutrients, trace vitamins and minerals and important fiber content.
A simple steam job for broccoli or cauliflower is a quick and easy option to get in vegetables with every meal. Bulk prepping broccoli and making cauliflower rice are some of my favorite ways to prepare accessible food for my family.
High quality herbs and spices can go a long way to impart flavor and medicinal benefits to your food. Herbs and grass-fed butter can be enough to dress up vegetables on a side of fish or meat but when you are wanting something a little nicer, what do you do?
Let me show you my favorite recipes for FREE!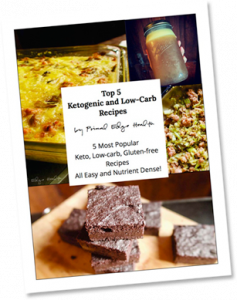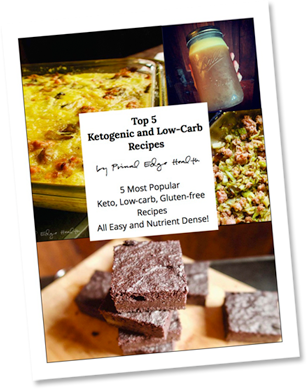 Sign up to get my new recipe ebook
This post may contain affiliate links. Primal Edge Health LLC may receive a small commission at no extra cost to you for any orders made through these links. All thoughts and opinions are our own and we never promote something we wouldn't use ourselves.
In our recently released cookbook, The Ketogenic Edge Cookbook, I present six different methods to prepare vegetables in addition to an entire vegetable section. My hope was that these methods will serve as an introduction to basic cooking techniques, simple enough that even a person with entry level cooking skills can catch on quickly to the idea of incorporating vegetable into their daily diet. Each section addresses how to prepare the vegetables, which ingredients work best, when you would want to use the method, and some suggested entrees to serve the vegetables with.
Simple Braised Green Cabbage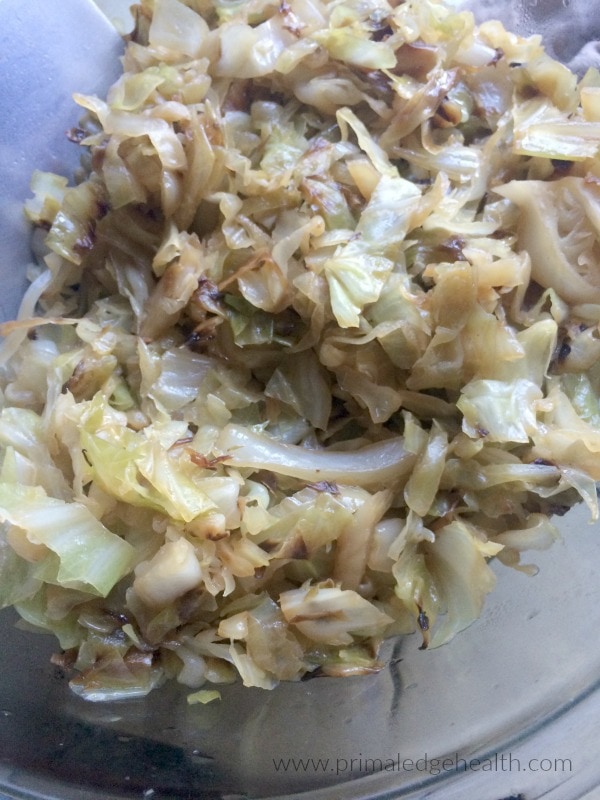 Braise them!
What are braised vegetables?
A delicious nutrient infused culinary creation that looks impressive without a lot of special equipment or complicated technique.
What Vegetables are Best to Braise:
This technique woks well with all sorts of vegetables, especially ones with less water content. Asparagus, cabbage, endive, and green beans are very good braised.
When to Make Braised Vegetables:
Braised vegetables have gourmet flair without much trouble. They are nice for impressing your wife and more formal occasions like holiday dinners and other special celebrations.
How to Make Braised Vegetables:
Prepare the vegetables. Cut into uniform slices or pieces, depending on what you want. This is particularly so if you are using a variety of vegetables so they are finished cooking at the same time.
Brown the vegetables. In a sauté or frying pan (choose one with a lid), heat a fat or oil of choice. Add vegetables and toss well. Arrange in one layer on the pan and cook without stirring for 3 to 4 minutes until the bottoms are browned. Toss and turn over, add aromatic culinary herbs or roots. Cook for another 2 minutes to lightly brown the other side.
Pour in chicken or beef broth. Use enough liquid to cover the ingredients. Immediately cover the pan and simmer for 5 to 10 minutes until the liquid has almost completely evaporated.
Remove from heat. Cool slightly and transfer to serving dish. Serve warm.
The Best Low-Carb Side Dish
The title got your attention didn't it? It is hard to say "the best" for any one food but this recipe does have some good qualities to it. Braised cabbage is easy to make, kid friendly, and infused with nutrient dense bone broth.
More Low-Carb Braised Vegetables
Quick Low-Carb Keto Cooking Tip
In addition to experimenting with the six culinary techniques covered in our book, The Ketogenic Edge Cookbook, adding a butter, cream, or coconut milk based sauce is an easy and simple way to mix the meals up a bit. There are almost twenty sauce recipes (plus variations!) that provide a solid platform to get you started enjoying sauces daily.
★ FOLLOW PRIMAL EDGE HEALTH on INSTAGRAM, PINTEREST and FACEBOOK for more low-carb, ketogenic recipes and diet tips!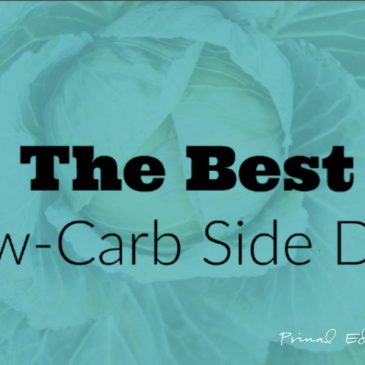 Simple Braised Green Cabbage
This simple braised cabbage recipe looks impressive but doesn't take a lot of time or special equipment. Serve this delicious, bone broth infused side dish with any of your favorite comfort foods.
Print
Rate
Instructions
Finely chop the cabbage into even pieces. Use a knife or shred in a food processor.

Warm oil in a skillet over medium heat.

Add the cabbage in an even layer, cook for two minutes without stirring until golden brown. Mince the garlic. Add garlic and powder to the cabbage, mix in to combine. Toss everything together and continue cooking for another 2 or 3 minutes.

Pour in the broth, cover with a lid and simmer over low until the broth is reduced by half and the cabbage is well cooked, about 5 to 10 minutes.
Macros and Nutrition
Nutrition Facts
Simple Braised Green Cabbage
Amount Per Serving
Calories 103
Calories from Fat 63
% Daily Value*
Fat 7g11%
Sodium 122mg5%
Potassium 318mg9%
Carbohydrates 11g4%
Protein 3g6%
Vitamin A 175IU4%
Vitamin C 66mg80%
Calcium 81mg8%
Iron 1mg6%
* Percent Daily Values are based on a 2000 calorie diet.