Indulge in Keto Mint Chocolate Pudding, a creamy delight made with coconut milk, cacao paste, and a hint of mint. It's low-carb, easy to make, and the perfect keto-friendly dessert.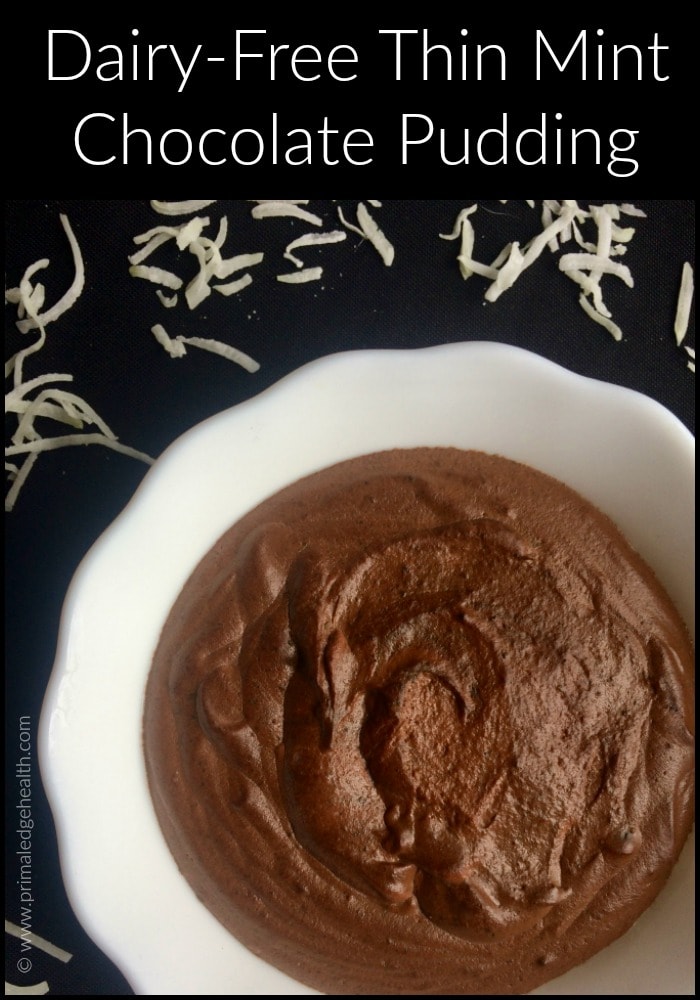 There is good news for those who avoid dairy products. Almost all dairy ingredients can be replaced with coconut products.
In this recipe, coconut milk takes the role that is traditionally filled by milk and perfects a dairy-free, thin mint chocolate pudding.
If you're a dessert enthusiast like me, you'll probably appreciate a sweet treat that doesn't sabotage your low-carb lifestyle.
That's where this delightful Keto Mint Chocolate Pudding comes into play. It's the perfect blend of creamy, chocolaty goodness with a refreshing minty twist. Plus, it's incredibly easy to whip up.
Let's dive into the delicious details.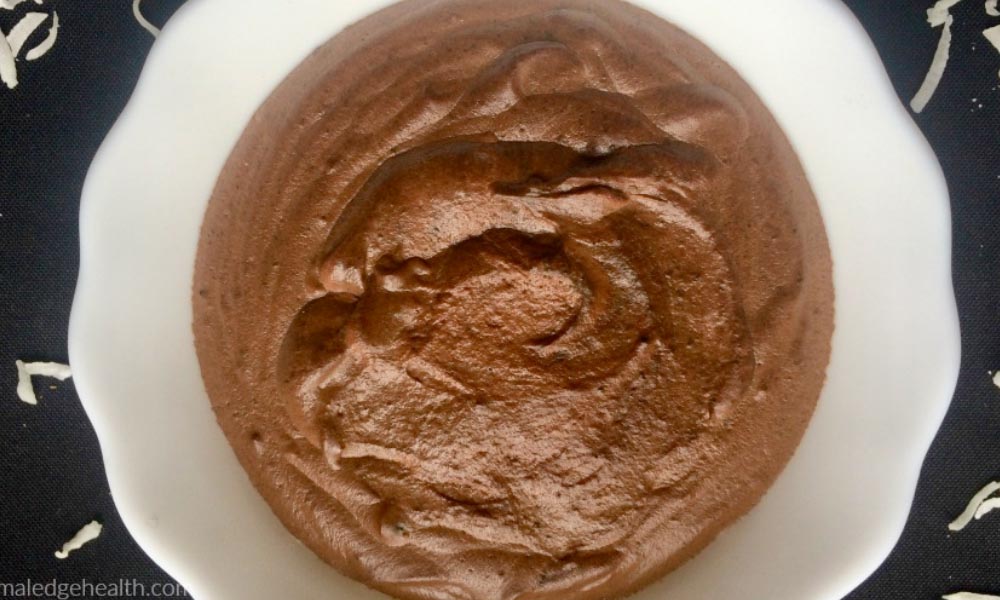 Table of Contents (click to view)
Why You'll Love This Dish
Before we get into the nitty-gritty of making this low-carb Mint Chocolate Pudding, let me share why this dessert is an absolute game-changer:
Keto-Friendly: It's perfect for those following a low-carb or keto diet. Say goodbye to sugar cravings without sacrificing flavor.
Decadently Delicious: Creamy coconut milk, rich cacao, and a hint of mint come together for a flavor explosion in every bite.
Quick and Easy: You'll be amazed at how simple it is to prepare. No need for complex cooking techniques or hours in the kitchen.
Customizable Sweetness: Adjust the level of sweetness to your liking with your preferred keto sugar substitute.
I used to struggle with sugar cravings on when I first went keto, but this chocolate pudding changed everything. It's creamy, indulgent, and completely sugar-free.
This dessert is my secret weapon for staying on track, and it might just become yours too!
Now that the idea tantalizes you, let's gather what you need to make this mouthwatering treat.
Ingredients You Need
Here's what you'll require to create this Keto Mint Chocolate Pudding, along with a few handy notes:
Coconut Milk: Opt for a good quality canned coconut milk without added sugars or fillers. You'll love the creamy texture it brings.
Raw Cacao Paste: This is your chocolatey base. It's less processed than cocoa powder, ensuring a rich chocolate flavor.
Cacao Powder: To intensify that chocolatey goodness.
Keto Sugar Substitute: I use Lakanto's classic sweetener.
Vanilla Extract: It adds a lovely depth of flavor. Use a high-quality one.
Spirulina Powder: This is your secret weapon for extra minerals. It's optional, but it gives a fun twist.
Peppermint Spirits: The star of the show, bringing that refreshing minty kick.
Grass-Fed Beef Gelatin: This is what gives the pudding its smooth, pudding-like texture.
Now that you've got your ingredients sorted, let's dive into the simple steps to create this delightful dessert.
How to Make It
Warm Coconut Milk and Cacao Paste: In a small saucepan, gently warm the coconut milk and cacao paste over low heat until the paste is fully melted.
Add Flavor and Sweetness: Stir in the cacao powder, keto sugar substitute, vanilla extract, and spirulina powder (if using). Keep it over low heat and whisk until the mixture slightly thickens. This should take about 10 minutes in total.
Incorporate Gelatin: Remove the mixture from heat and whisk in the grass-fed beef gelatin. Let it sit for 10 minutes to thicken.
Serve and Enjoy: Transfer your pudding into individual ramekins or bowls. You can serve it warm or chill it in the refrigerator until you're ready to indulge.
What to Serve with It
Now, you might be wondering what pairs perfectly with this mint chocolate pudding.
Here are a few delightful ideas:
Whipped Cream: Top your pudding with a dollop of keto-friendly whipped cream for an extra layer of decadence.
Fresh Berries: A handful of fresh raspberries or strawberries add a refreshing contrast to the rich chocolate and mint.
Crushed Nuts: For some delightful crunch, sprinkle crushed almonds or walnuts on top.
Dark Chocolate Shavings: Shave a bit of dark chocolate over your pudding for an elegant finishing touch.
This sugar-free chocolate treat is proof that you can have your dessert and eat it, too, while staying true to your low-carb lifestyle. 
It's a pudding that satisfies your taste buds and keto goals. So, why wait? Give it a try and savor the sweet side of a ketogenic diet!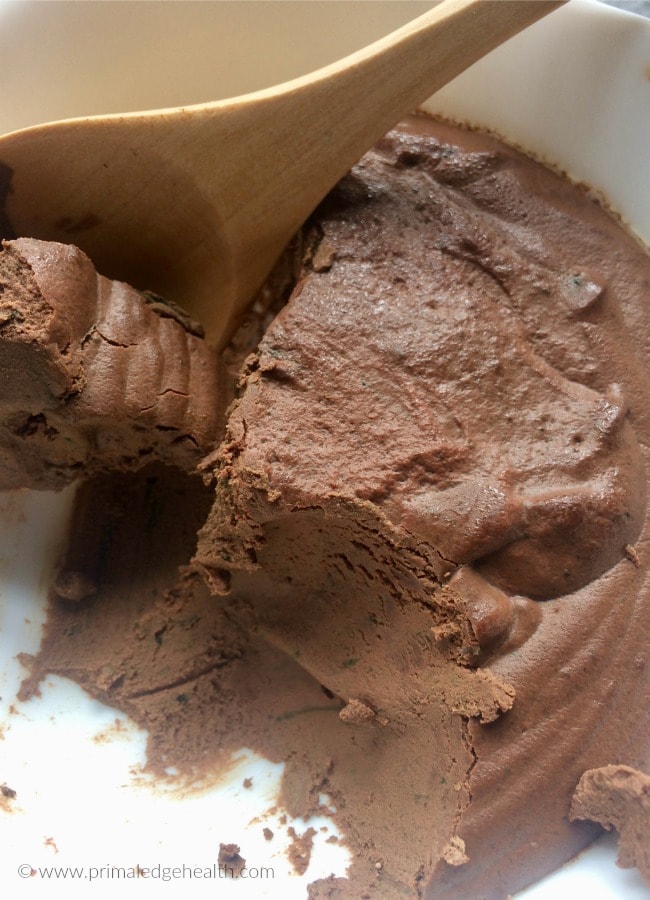 More Sugar-Free Pudding Recipes
Keto Gelatin is another delicious and healthy low-carb dessert with gelatin powder.
If you make this recipe, please leave a review. I appreciate each 5-star rating and review comment!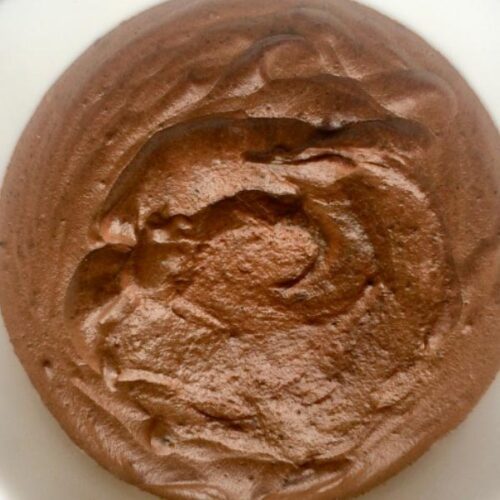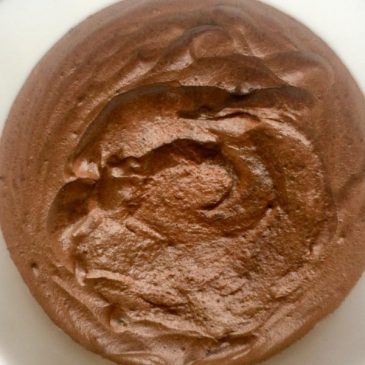 Ketogenic Thin Mint Chocolate Pudding
This is a delicious dairy-free dessert with only 100 calories! Sweetened without sugar, it's all your favorite thin mint flavors wrapped up in a silky pudding!
Instructions
Warm the coconut milk and cacao paste over low heat in a small saucepan, until the paste is melted.

1 13.5 ounce can coconut milk,

4 ounces raw cacao paste

Add the cacao powder, Lakanto, vanilla, and spirulina to the milk and whisk to combine. Continue to warm over low heat until the mixture has slightly thickened. Keep it over the flame for about

10 minutes

in total.

1 tablespoon cacao powder,

1/2 tablespoon Keto sugar substitute,

1 teaspoon vanilla extract,

1/2 teaspoon spirulina powder,

80 drops peppermint spirits

Remove from heat and whisk in the gelatin.

1/2 tablespoon grass-fed beef gelatin

Leave to sit for

10 minutes

to thicken.

Transfer to individual ramekins or bowls. Serve warm or place in the refrigerator and chill until ready to serve.
Nutrition & Macros
Calories:
100
kcal
Carbohydrates:
6
g
Protein:
3
g
Fat:
10
g
Saturated Fat:
6
g
Sodium:
8
mg
Fiber:
3
g
Net Carbohydrates:
3
g
To obtain the most accurate representation of the nutritional information in a given recipe, please calculate the nutritional information with the actual ingredients and amounts used, using your preferred nutrition calculator. Under no circumstances shall the this website and the author be responsible for any loss or damage resulting for your reliance on the given nutritional information.
Made this? Leave a Rating! ⭐⭐⭐⭐⭐
Tag a photo with @Primal_Mom and #PEHRecipe on Instagram to share with us!
More Keto Chocolate Recipes