Creamy cacao butter keto recipes are a great way to add a healthy source of fat to your diet.
Cacao butter has a mild chocolate flavor and white, yellow color that will instantly remind you of your favorite white chocolate bar.
It is a high-fat ingredient by nature which makes it perfect for easy keto recipes on a keto diet!
What is cacao butter?
The Theobroma cacao tree produces a beautiful yellow, orange, and purple fruit pod. Inside this pod are seeds called cacao beans. The beans are the essential ingredient for making chocolate, so this is as close as you can get to having chocolate grow on trees.
A far cry from chocolate peanut butter cups dripping down like cherries, the bean is bitter and must be dried and fermented before eating.
This chocolate bean can make a few different foods: cacao paste, powder, butter, and nibs. Cocoa butter, also called theobroma oil, comes about as the bean is pressed to separate the oil from the fiber (aka "powder").
The pale-yellow, edible fat is used to make chocolate, as well as some ointments and cosmetics. Due to the emulsifying properties, it is an excellent ingredient for ketogenic chocolate recipes.
Cacao butter may also be used in equal amounts to make recipes dairy-free.
Join the Journey!
Sign up to get Primal Edge Health news, videos and podcasts
This post may contain affiliate links. Primal Edge Health LLC may receive a small commission at no extra cost to you for any orders made through these links. All thoughts and opinions are our own and we never promote something we wouldn't use ourselves.
Where to buy it?
There is undoubtedly a dark side to the cacao industry. Scandals over child labor, poor working conditions, and toxic contamination of both the growing area and final cacao product make it evident that choosing a trustworthy source is important.
We've linked up with Pacari Cacao, an award-winning, biodynamic, and organic cacao farm near us in Ecuador. Having our feet on the ground here in Ecuador has given us greater insight behind the scenes of the cacao industry. Mega and low-quality producers cut corners in ways you would never imagine! Choosing a high-quality brand ensures you get the purity of product you want.
Right now, for a limited time only, our 200-gram bags of CACAO BUTTER ARE 20% OFF!
If you do buy it, be sure to store it in a cool, dry place. It generally has a shelf life of two to three years if it hasn't been exposed to heat or wet conditions. It's a general practice of mine to write the date you opened it on the package, so I remember about when it was originally opened. However, with so many good recipes to try, it won't last long enough to expire!
10 Cacao Butter Recipes for a Keto Diet
Cacao butter provides texture, flavor, and a creamy visual appeal to keto recipes.
Use the butter in place of dairy butter next time you make a bullet-proof coffee or try one of these delicious sugar-free keto recipes with cacao butter as one of the featured ingredients!
Sugar-Free Walnut Cardamom White Chocolate
Cacao butter brings the classic flavor and appearance to these nutty, cardamom flavored keto chocolate cups. You would never think they could be so easy to make!
Walnut and Cardamom Sugar-free White Chocolate
A delicious ketogenic and sugar-free white chocolate recipe with hints of vanilla and cardamom.
Check out this recipe
"Perfect" White Hot Chocolate
Cozy up with a mug to white cocoa. It's new and novel with an ultra creamy blend of cacao butter, cream, and collagen peptides.
White Hot Chocolate
This may not be your traditional hot chocolate using chocolate or cocoa powder, but it still has that homemade feel. And, in our opinion, it tastes a whole lot better!
Check out this recipe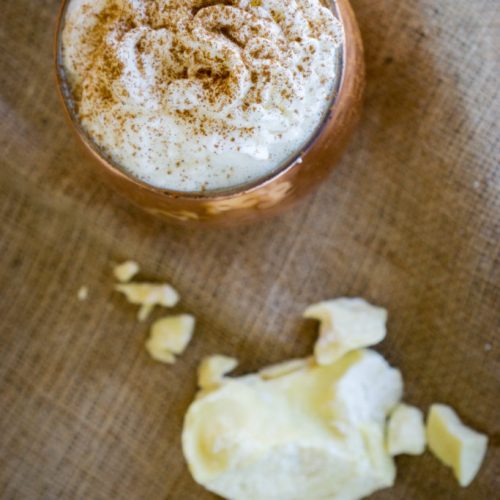 Crunchy White Chocolate with Brazil Nuts
Everyone loves chocolate and peanut butter, but what about the other nuts? This recipe pairs cacao butter with Brazil nuts to achieve a smooth, good-for-you ketogenic white chocolate.
Brazil Nut Ketogenic White Chocolate
This recipe pairs cacao butter with Brazil nuts to achieve a smooth, nutrient dense, good-for-you keto white chocolate.
Check out this recipe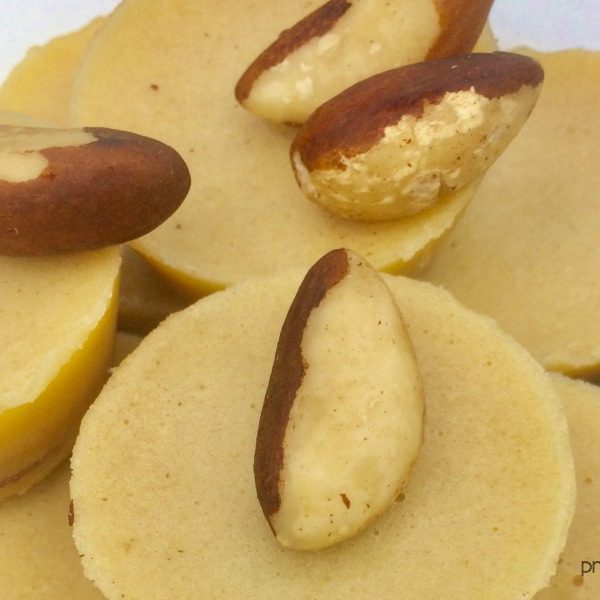 Easy Chocolate Peanut Butter Cups
What is a chocolate recipe round up without peanut butter cups? These are practically fool proof.
Easy Keto Peanut Butter Cups
These easy Keto Peanut Butter Cups taste like peanut butter fudge with a decadent layer of chocolate. A sugar-free taste sensation!
Check out this recipe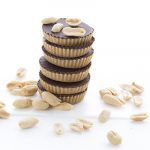 Low-Carb Mint Chocolate Bar
We crafted this recipe after our second child was born, this was the perfect new mommy treat!
Nutrient Dense Low-Carb Mint Chocolate Bar
A delicious sugar-free minty fresh chocolate bar for a low-carb, ketogenic, and paleo diet.
Check out this recipe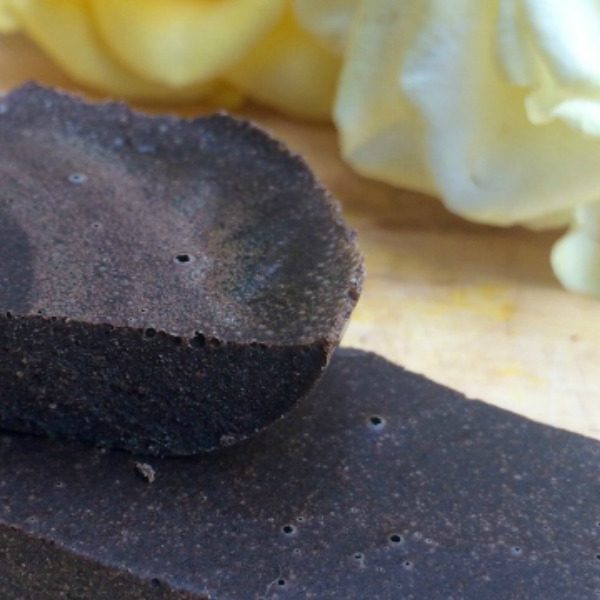 ★ FOLLOW PRIMAL EDGE HEALTH on INSTAGRAM, PINTEREST and FACEBOOK for more low-carb, ketogenic recipes and diet tips!
Low-Carb Keto Chocolate Bar Recipe
Everyone has to have a good go-to chocolate bar recipe. This one is simple and easy, made with just 5 essential ingredients.
Low Carb Keto Chocolate Bar Recipe
This is the best way to make a keto chocolate bar that tastes like the real thing. Includes which sweeteners to use and the best method.
Check out this recipe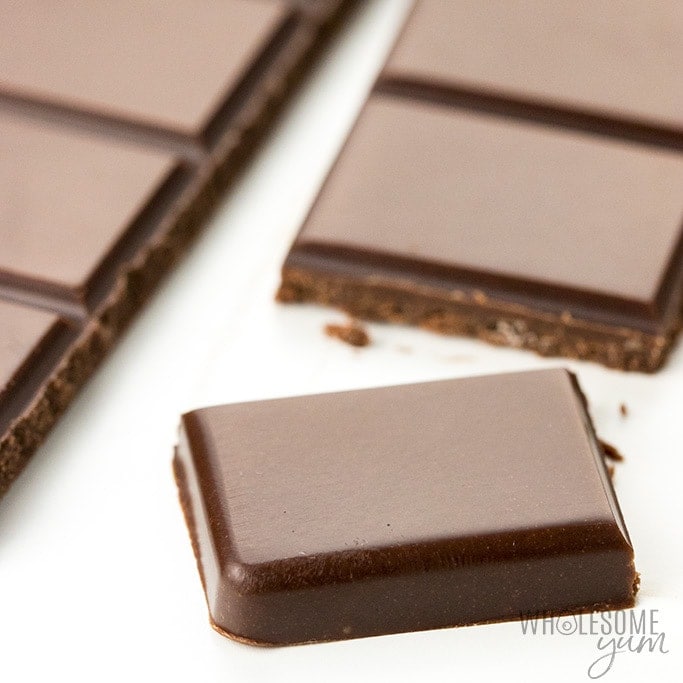 Spirulina Chocolate Bites
Homemade Spirulina Chocolate Bites are simple to make and so much more delicious than anything store-bought. You can make them entirely from natural, organic ingredients without any artificial flavors, preservatives or added sugar.
Spirulina Chocolate | Ketogenic and Sugar-Free
A smooth, sugar-free dark chocolate with "superfood" enhancements. Spirulina Chocolate Bites are small morsels of chocolatey goodness mixed with the potential power of spirulina.
Check out this recipe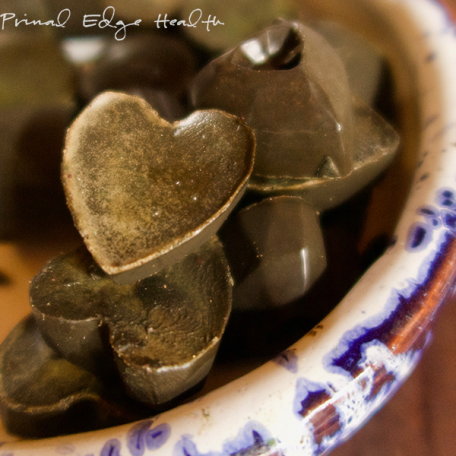 White Chocolate Keto Truffles
Truffles are a beautiful treat to make. Use this recipe to stay low-carb, ketogenic, and sugar-free!
Low-Carb White Chocolate Truffles
Make every day special with these low carb white chocolate truffles candy. Each truffle has a creamy soft filling covered in yummy dark chocolate.
Check out this recipe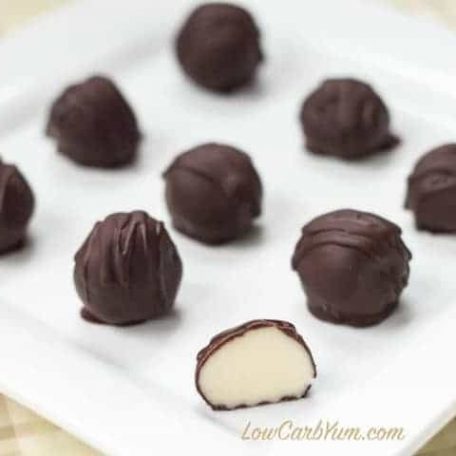 Sugar-Free Chocolate Bites with Reishi
A medicinal mix of reishi, shilajit, and maca make this keto chocolate stand out from the crowd. It's deep, dark flavor is unforgettable.
Reishi Shilajit Chocolate Bites
A medicinal combination of chocolate, maca, shilajit, and reishi mushroom
Check out this recipe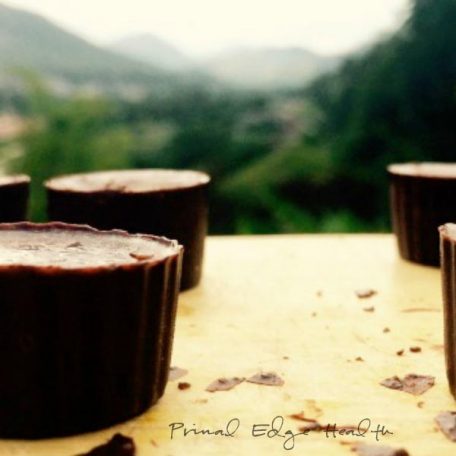 Keto Blondies
A buttery delight, these gluten-free keto brownies turn blonde with creamy cacao butter!
Keto Blondies
This recipe might be something for you to fall in love with. Because every version I've prepared turned out beyond delicious. I tell you, the cacao butter is the ingredient to blame.
Check out this recipe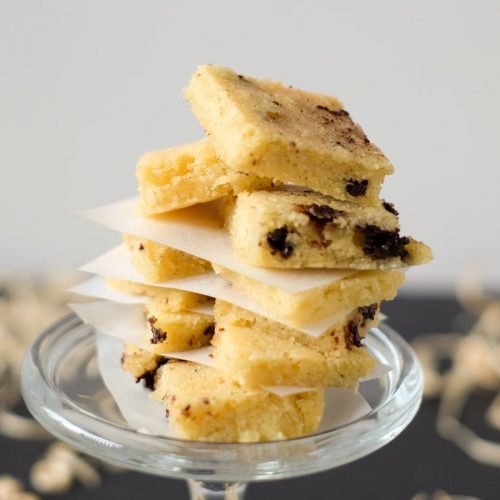 Now you see how many ways there are to use cacao butter in easy and delicious keto recipes!
Grab some stock of our organic, heirloom cacao butter while it is on sale now!
I hope you are inspired by these recipes as much as I am!
Pin it for Later: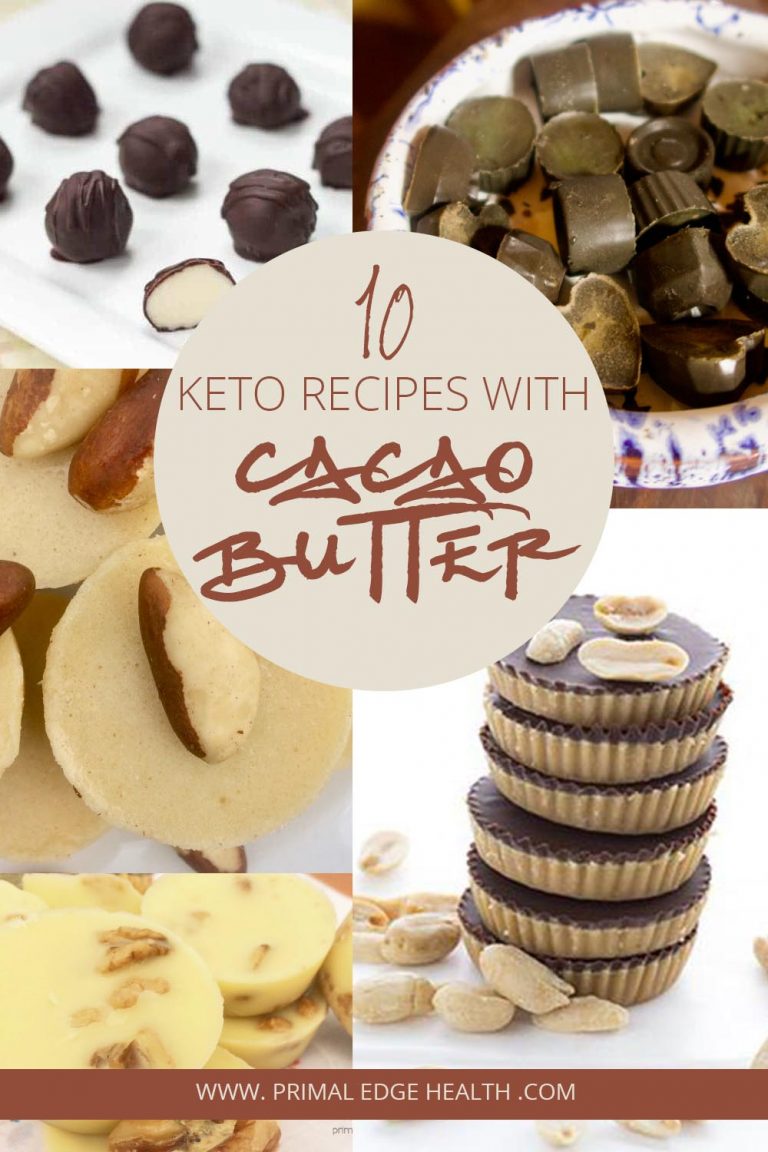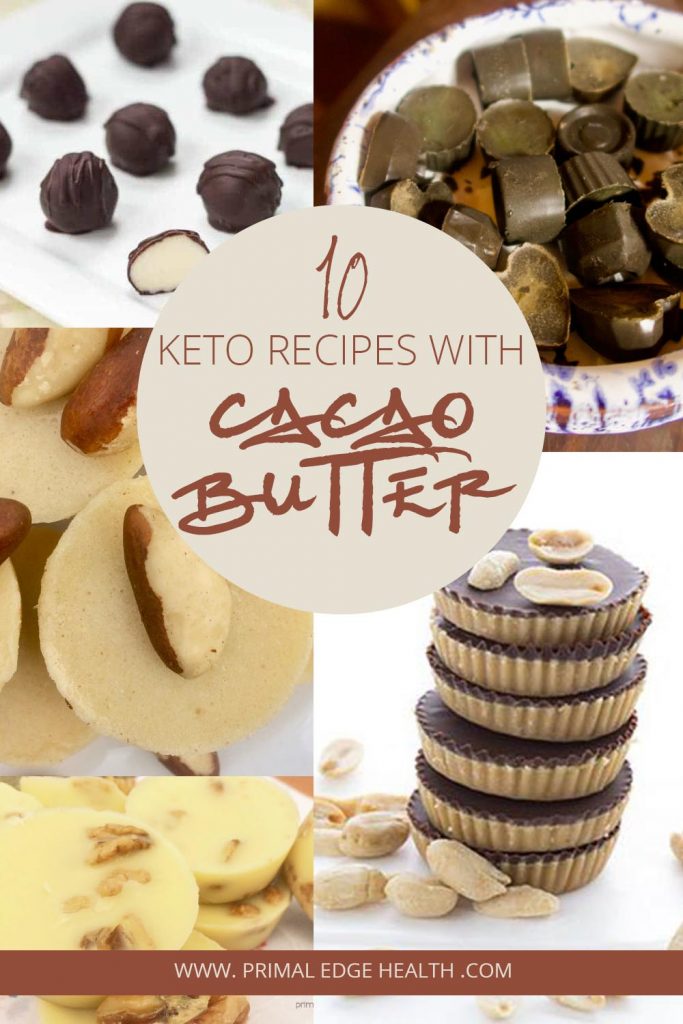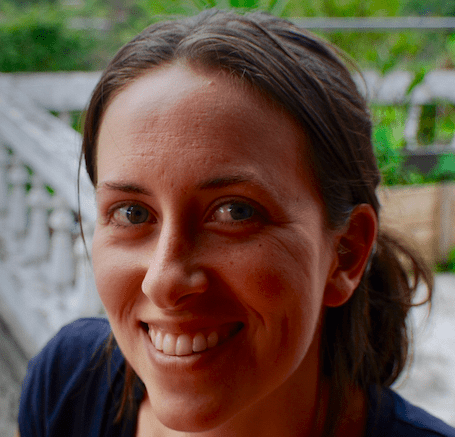 Meet Jessica Haggard
Jessica Haggard is the creator of Primal Edge Health, where she shares simple, nourishing low-carb, keto and carnivore diet recipes. With a focus on from scratch, homemade cooking, animal-based nutrition, and easy DIY beauty and personal care recipes, there's always something new going on in her kitchen! Jessica will teach you exactly how to thrive with all the best ingredients and enjoy the journey along the way.
She has photographed and authored two best selling ketogenic cookbooks, The Ketogenic Edge Cookbook and The Carnivore Cookbook. Learn more about Jessica…