Tomatillos, best known for their essential contribution to green enchilada sauce and salsa verde, are small round members of the nightshade family, making them relatives to tomatoes, eggplants, and potatoes. Tomatillos offer a uniquely tart flavor and beautiful green color that spices up a recipe.
Creamy sauces and dips are some of my favorite low-carb recipes to make on a ketogenic diet. Fat heavy dressings are an a quick and easy way to add extra fats to any meal. Generally, they will keep for 3 to 5 days refrigerated in an air tight container. One can bring a portion of sauce or in this case, salsa, in a packed lunch and enjoy it with with a protein source and leafy green vegetable or steamed broccoli or cauliflower.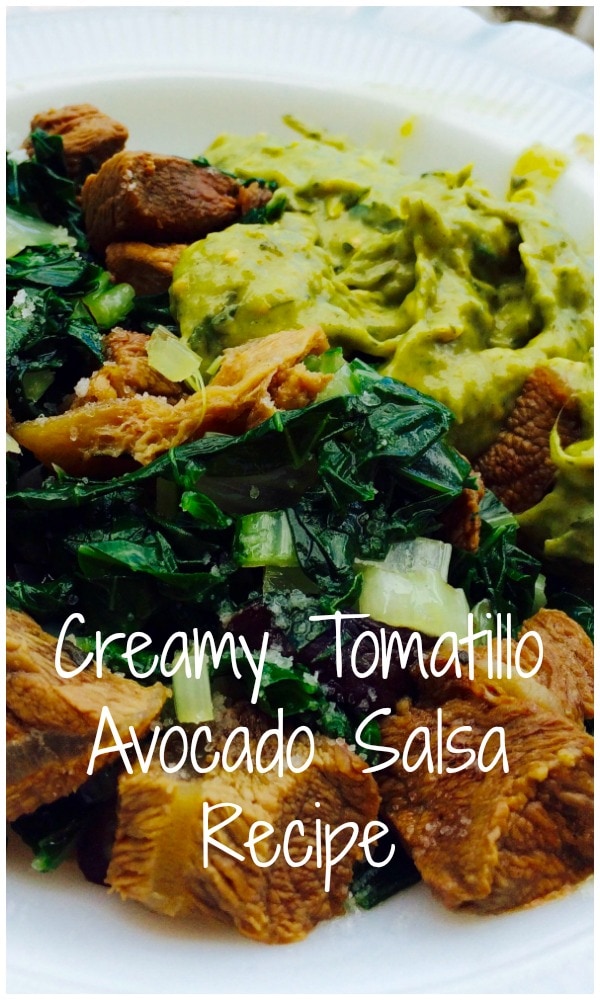 This tomatillo avocado salsa recipe was great on a plate of slow cooked beef and sautéed leafy greens from our garden. It can also be used as a dip on celery sticks or cucumber slices.
Boil water in a small saucepan. Add the tomatillos and maintain a boil for 3 to 5 minutes. They will be tender when done.

In a blender or food processor, combine all ingredients except tomatillos and avocados. Mix well to combine.

Add the tomatillos, mix again. Finally, add the avocados and combine thoroughly.