We lose money because we don't affiliate with Amazon. Instead of the mega corporate biz, we support small, family oriented businesses.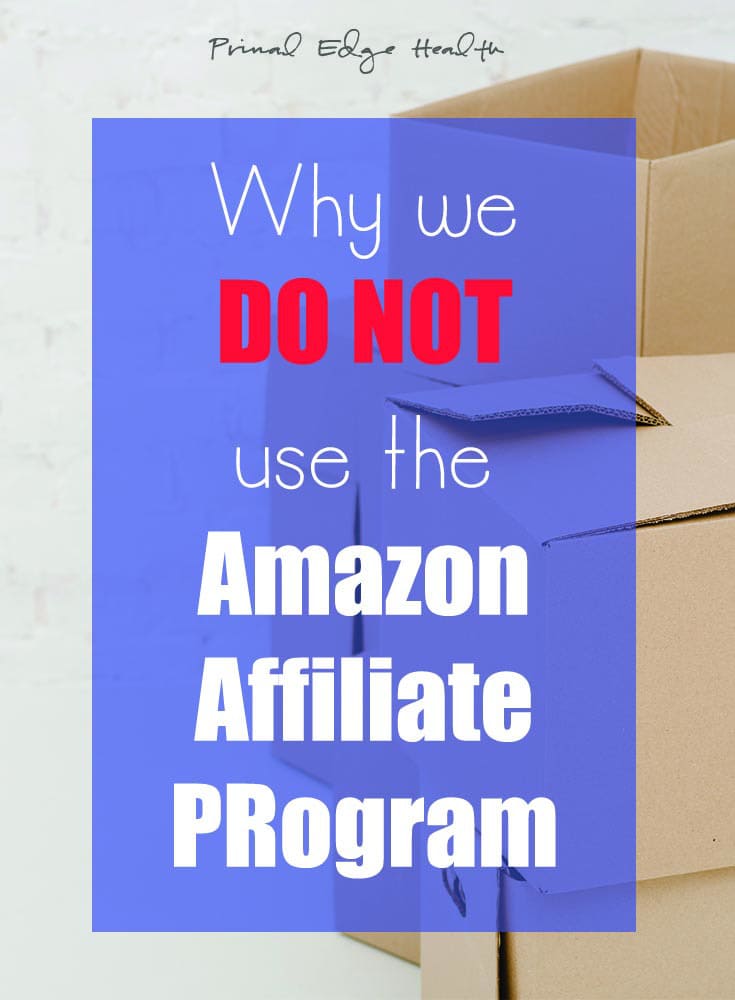 Tristan and I have made a handful of big lifestyle changes together. In every instance, be it moving abroad, changing our diet, or ending our affiliation with the omichannel known as Amazon, we are moving toward something.
We have a vision of a better way.
Table of Contents (click to view)
It's Our Choice
We do not affiliate with the Amazon Associates program.
We DO support small, family oriented businesses that act with integrity and share our mission to promote healthy, organic and sustainably made products.
We do not publish our cookbooks on Amazon and give them a huge percent of our hard earned profits.
We DO self-publish with Bookbaby.
Take a Stand & Pick a Side
We only have so much time and money to invest and contribute to good causes. I'm assuming you're a lot like me and what to make each dollar count!
Shopping at smaller websites and purchasing directly from the actual brand makes me feel more connected to my purchasing decisions and the people I'm giving my money to. When I buy products from mission-driven companies, I am investing in a shared vision to actively improve specific parts of our economy, environment and social systems.
Does this sound like Amazon to you?
Amazon lures us in with ease, convenience, and "smart" success. The road is smooth and safe, but at what cost? As one of the largest online businesses, Amazon is highly centralized, depends on advanced AI, and actively tracks customer activity to profile and generate an echo chamber of never-ending advertisements.
Shop on Amazon and you might think you are saving money, but the cost of a product is more than just retail value. How was the product made? What is the company doing in the world? What is their impact socially, environmentally, and economically?
How does Amazon stand up to these questions? It's no secret Amazon has changed the nature of business. They negatively impact small businesses and challenge local structures. Do they treat us like human beings or just another part of the algorithm?
Does the Amazon business structure protect and promote a healthy future for our children?

Support What You Want to See
What if, instead of further centralizing all retail niches under the thumb of a corporate Goliath, we could contribute to a positive future and support real people that actually care about giving back to our communities and nurturing our social and natural environments?
With Mountain Rose Herbs, you can.
Mountain Rose Herbs is an Oregon based company specializing in herbs, spices and essential oils with the goal to "do what's right" by putting "people, plants and planet over profit". They are a real life embodiment of what can happen when thoughtfulness, strategy and action converge with an intention to promote, protect and educate consumers about the value of organic products and sustainable business practices.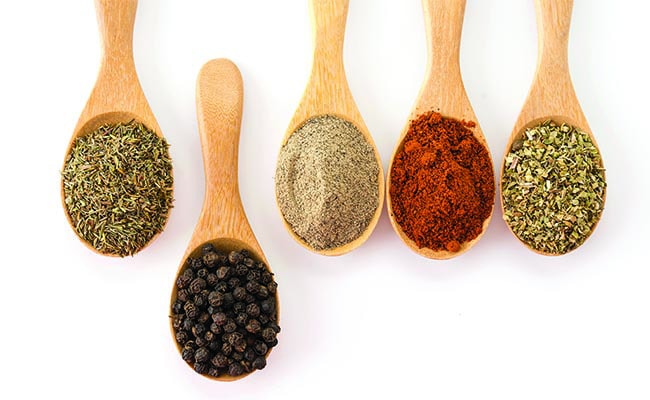 Mountain Rose Herbs makes a positive mark on the planet by
They really do ask "is this business decision putting people and planet before profit" when making business choices. Their actions are transparent, published in a public space, as a means to share what they have learned and inspire other businesses be the best they can be too.

We have had first hand experience exporting and importing herbs and Peruvian "superfoods" from South America to the US. Mountain Rose contacted us a number of years ago and was one of the few companies actually interested in the quality of product not just the financial bottom line. Personally, I have been purchasing from Mountain Rose for years and have always been very pleased with my orders. Their selection is amazing and customer service is great!
>> After discontinuing our maca product, we can now recommend this one from Mountain Rose Herbs <<
Awards and Certifications
As a company that stands on their principles, Mountain Rose Herbs has been awarded numerous honors year after year.
USDA & Oregon Tilth Certified Organic
Non-GMO Project Certification of Compliance
Fair for Life and For Life Social responsibility Certification
Earth Kosher with "Pareve" status
Salmon-Safe Certified (read about it here)
EarthShare Oregon business member
Zero Waste Platinum Certified from Green Business Certification (Inspiring examples of how they improve their waste management program)
Salmon-Safe Certified (read about it here)
CarbonFund
Read more details about the ins and outs about their organic certification and more here.

Highest-Quality Herbs and Spices
Using high-quality herbs and spices can make all the difference when you cook simple, staple foods like fried or scrambled eggs, ground beef and chicken breast. With a handful of finely crafted seasoning blends, you can have eggs everyday and it will never get old! We use herbs and spices (I wrote a whole chapter about it in my first cookbook, The Ketogenic Edge Cookbook) strategically to add variety to meat, fish, eggs, sauces and dips.
When you use herbs from Mountain Rose Herbs, you get to
excite your taste buds
nourish your body
rebuild the relationship between retailers and customers
Mountain Rose Herbs is passionate about health, nature and quality of life. Every single on of their products reflects these principles. The bold commitment to organics promises, "that no conventionally grown herb, spice, or tea will enter our facilities". The seriousness of this claim is foremost when they review plant materials and harvesting sites and contract with family farmers. Mountain Rose knows the quality of their product is ultimately dependent on the quality of the environment it is grown in. Healthy soil, watersheds and people are the three top areas they believe to be the most crucial for our society and the business community to pay attention to.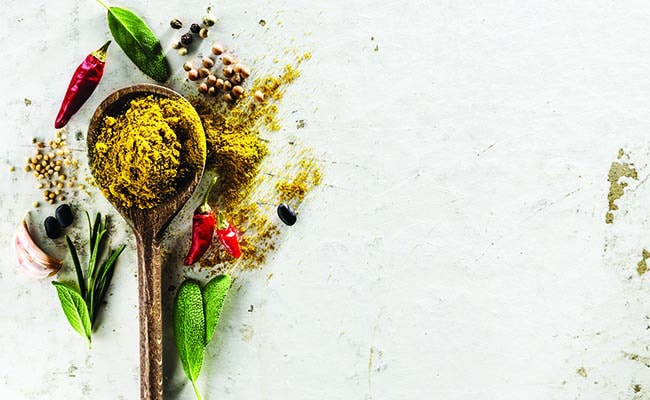 Resources for Local Growers, Free Herbalism Project and Herbal Schools
Tend to your inner herbalist and connect with local farms in your area. Mountain Rose provides a comprehensive resource section to help you grow your own plants or source locally from nearby organic farms. Sort through their Local Herb Growers Directory to find contacts in your area.
If you are passionate about DIY tinctures and herbal remedies, you may like to join The Free Herbalism Project with educational lectures, live music, vendors, and plenty of tea. Mountain Rose Herbs hosts this interactive community event twice a year in Eugene, Oregon. Once you have wet your whistle here, dive into the handpicked list of herbal schools to further your herbal education.
Why We Don't Affiliate with Amazon
We discontinued our affiliation with Amazon in favor of small, family based businesses that
engage with their local communities
actively make a positive difference in their customer's life
respect privacy and individuality
promote organic, sustainable and renewable principles
educate consumers about the impact of their choices
minimize waste, toxic spread of chemicals, use of plastics, and cheap methods of production
don't want to take over the world in an all consuming predictive algorithm
build a better future for our children
You can see a complete list of our affiliates in the Keto Resources page.
We are pleased to affiliate with Mountain Rose Herbs, be part of a community that educates and promotes organic systems and share such darn good products with our audience!
Stock your own keto kitchen with the best organic herbs and spices available
>> Shop organic herbs and spices, teas, essential oil and more <<
If you are interested in learning more about Mountain Rose Herbs, check out these resources:
Image Credits:
Designed by Freepik
Designed by valeria_aksakova / Freepik
Designed by topntp26 / Freepik
Designed by Freepik