Household cleaners are notorious for having an ingredient list full of questionable materials. I do my best to keep contact with toxic and potentially harmful chemicals to a minimal for myself and family.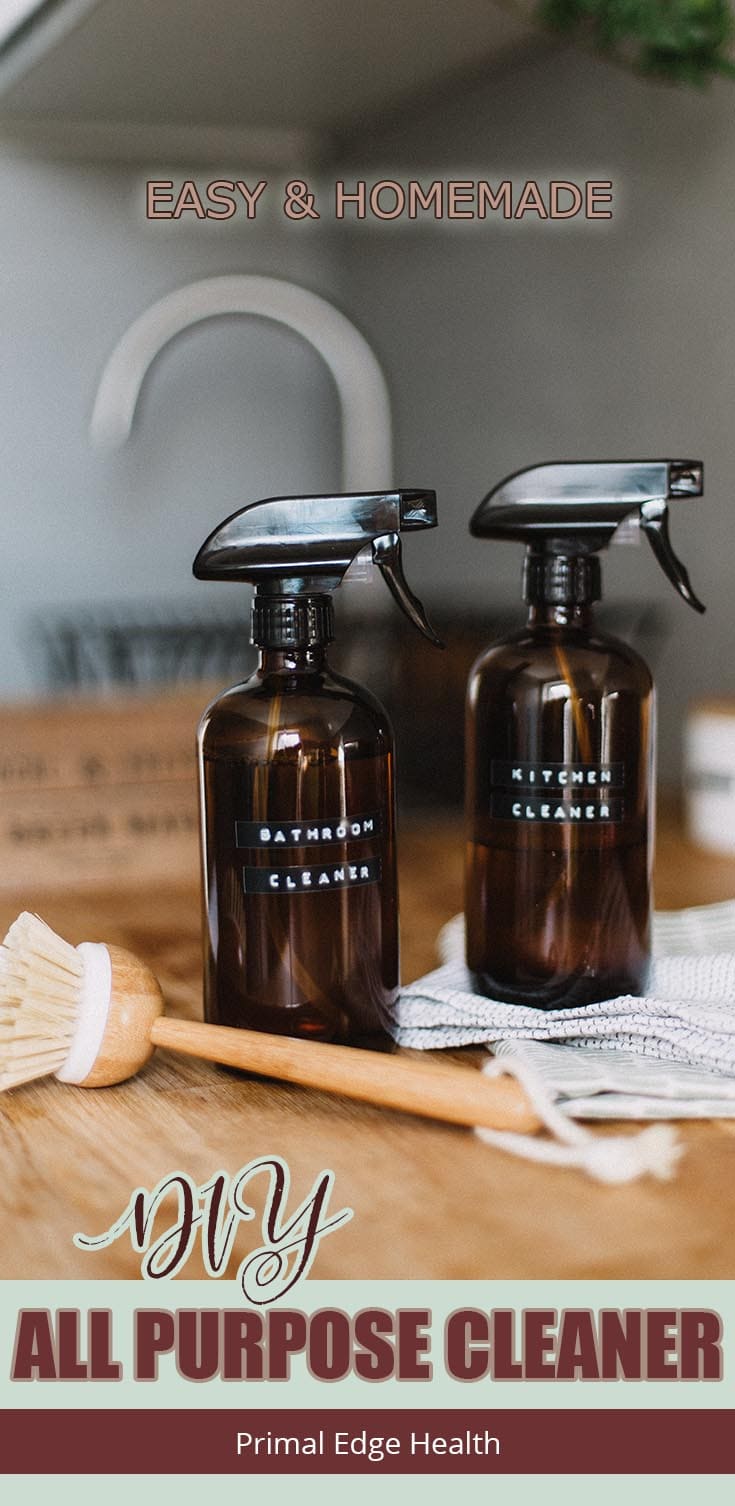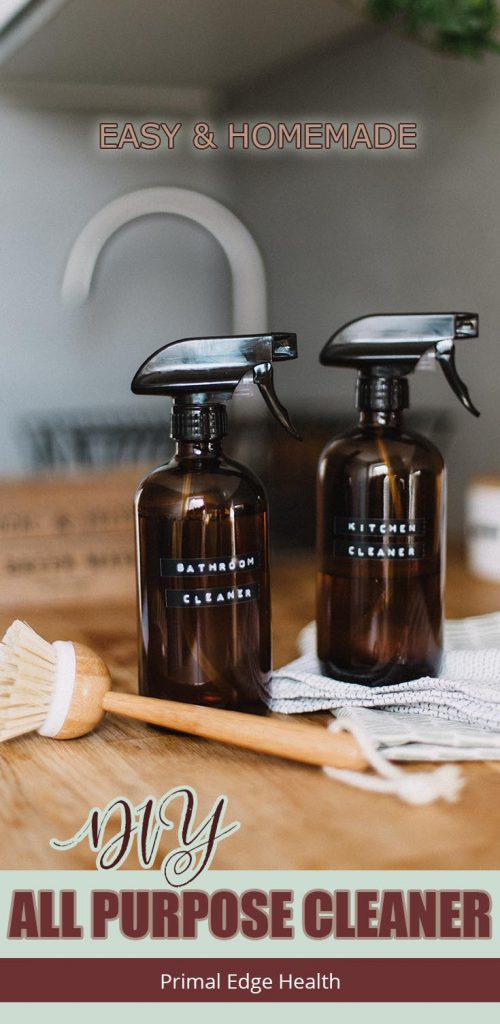 Fortunately, making homemade DIY cleaners and cold-pressed soaps is a great way to ensure nothing harmful enters your home. With a transparent ingredient list, you know exactly what went into your product.
With one simple recipe, I can get most of high traffic areas clean. This DIY all purpose cleaner is 100% non-toxic which is great because our children can enjoy spraying without me worrying about them getting it on their skin or in their eyes.
We actually enjoy cleaning the house!
DIY All Purpose Cleaner
Infused herbal vinegar is the star of this non-toxic cleaner.
Vinegar is widely available, cheap, and effective for cleaning different surface types.
The best thing about this mixture is that it is all natural. No hidden chemical agents in this bottle.
It's very rewarding to be able to use the plants native to (or growing in) your region. Keep your eyes out for antibacterial, antimicrobial, and antiseptic herbs growing in your yard or nearby area. We are meant to have a relationship with the nature around us, it is an important skill to be able to identify and use local herbs.
I gather materials like lavender, rose petals, lemongrass, and orange peel from our garden. We also have cypress trees lining our driveway. The leaves contain antiviral and antibacterial properties, making them a useful ingredient to add in this DIY all purpose home cleaner. In aromatherapy, cypress is used to spiritually ground a person and instill a sense of emotional security. Not a bad thing to put around the house. What a wonderful find just outside our front door!
If you don't have any dry material or want to skip the time waiting for the infusion to happen, essential oils add scent and various cleansing properties. Citrus oils like lemon, orange, grapefruit, and mandarin are recommended for cleaning as are tea tree, eucalyptus, peppermint, lavender and rosemary. Combine your favorites together and make your house sparkle!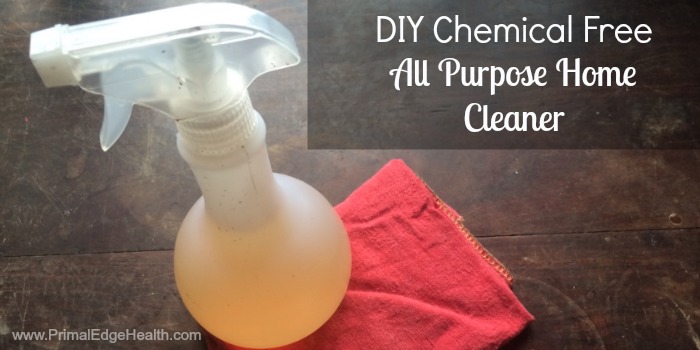 Infused Vinegar All Purpose Cleaner
This DIY all purpose cleaner takes care of all my cleaning needs and is 100% free of harsh industrial chemicals. Use in the kitchen, bathroom, and bedroom for plastic, tile, and wooden surfaces.
Print
Pin
Rate
Ingredients
4

cups

white vinegar

1

cups

dry herbs

citrus peels, lavender, lemon grass, lemon balm, peppermint, rosemary, thyme, oregano, fir or pine needles

essential oils

flavors correspond with herbs of choice, optional
Instructions
Put dried herbs and a container and cover with vinegar. Shake or stir to combine.

Seal with a lid and leave in a cool dark place (like a pantry or cupboard) for two weeks (or until you remember about it).

Once the vinegar is infused, strain the herbs out. Add essential oils if desired.

Store in a squirt bottle (labeled with the name and date) and use at your convenience.
Made this? Leave a Rating! ⭐⭐⭐⭐⭐
Tag a photo with @Primal_Mom and #PEHrecipe on Instagram to share with us!
Save