In this episode Matthew Engelhart of Café Gratitude, discusses his experiences with veganic farming and the decision to switch to regenerative farming practices with animal husbandry. Matthew has now developed a model food production system, believing variety to be more resilient to world and climate unrest and more fun. On his farm, Be Love Farm, dozens of different foods from Asparagus to Zinfandel are produced. Produce is served at his restaurant, Gracias Madre, in the Mission District of San Francisco and they routinely open their doors to people who want to visit and learn from a hands on approach on the farm.
Watch the Video Here.
Show Notes
Please subscribe and give a 5-star rating on your preferred podcast platform!



Learn more about holistic health, nutrition, and the importance of worldview with the Primal Edge Health Recommended Reading List.
We Notify When YouTube Won't
If you would like to know about upcoming live streams and new videos, sign up here and we will email you DIRECTLY.
We can no longer rely on YouTube to send notifications to our audience.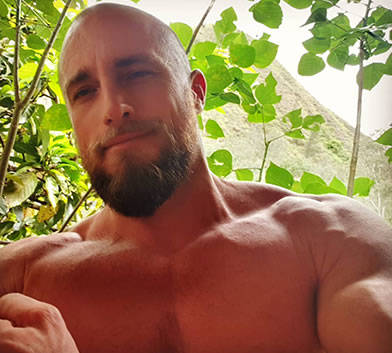 Meet Tristan Haggard
Since 2013, Tristan has successfully coached 1000's of people toward their personal health goals. He specializes in educating and empowering people around the world to take back their health with nutrient-dense, animal foods.
Learn more about Tristan…