Both Keith and his wife, Becky have seen tremendous results from ketogenic dieting.
Here is their inspiring story.
I started Keto for my wife, Becky. Although we both struggled with weight and health issues, when Becky started us down the road to a ketogenic lifestyle, I had no hope that the idea would ever improve my health conditions. But when I lost 15 pounds within the first ten days, I was greatly encouraged. By the time I started Keto, I had already accepted the "fact" that I was going to be overweight and unhealthy forever.
I had out-of-control diabetes (A1c always between 7 and 9), high cholesterol, elevated blood pressure, and painful degenerative bone disease.
I had to take painkillers every single day to manage the pain, which caused a constant upset stomach and GI issues.
I had even been hospitalized once for a mini-stroke. None of that mattered to me all that much. After all, this journey was for Becky––this was for her health.
Then, after a strange rash appeared all over my body during a family trip to Washington, DC, I scoured the internet for possible solutions. That's when I discovered keto rash and keto flu. Like that, the passion for learning everything about Keto and the science behind it was born.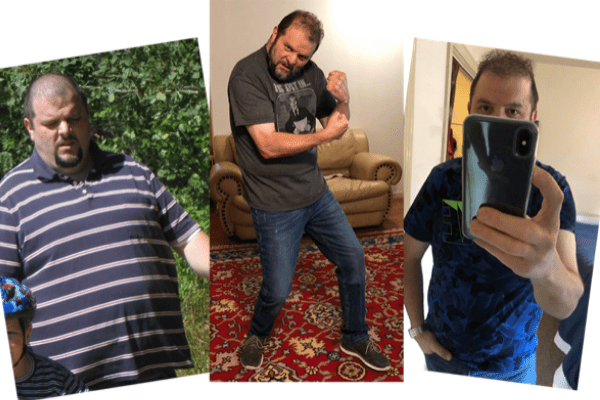 Before starting Keto, losing weight was impossible. But then, once I started taking Keto seriously, I found that there was nothing at all difficult about any of it––it's incredibly simple!
The more I learn about Keto, the more I realize there is simply no going back to eating the way I once did. Keto has proven me wrong. I was NOT destined to be fat and sick for the rest of my life.
I started Keto on May 28, 2018, and by the end of that year, I had lost over 70 pounds and felt at least 20 years younger. Today, almost two years later, I weight 180 pounds (nearly 100 pounds lost), and I am unquestionably healthier than I have ever been in my entire life, and my doctor wholeheartedly agrees.
These days I have endless amounts of energy. I sleep soundly every night, and I am off ALL of my medications. But nothing has been more encouraging to me than how damn great I feel, both inside and out.
I dared to strap wheels to my feet for the first time in over 20 years and went roller-skating with my children. I do a lot of roller-skating these days. I also ski, hike, climb, bike, and walk at least an hour to two hours every single day. Not because I NEED to, instead, because I WANT to!
Becky has also lost a tremendous amount of weight (over 60 pounds) over the last 18 months. She's also had bilateral total knee replacement surgery and has vastly improved her overall health. Collectively, we have lost over 150 pounds, and we have been very successful at maintaining a healthier weight and continuing our journey to total health and wellbeing.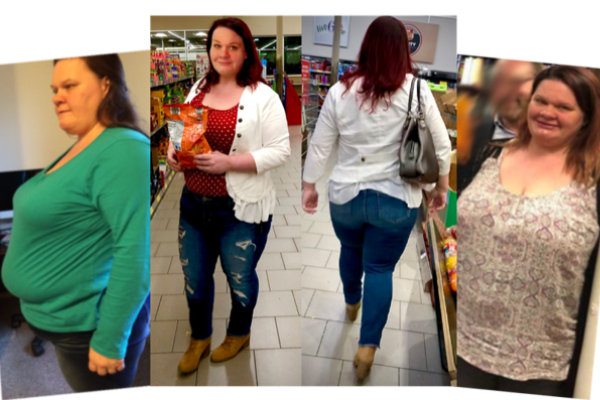 I have come a long way from being over 280 pounds, a type-2 diabetic with out of control a1c, high cholesterol, elevated blood pressure, severe GERD, anemia, fatty liver, leaky gut, chronic back and neck pain from degenerative bone disease, on countless medications, both OTC and prescribed. Today, I'm off ALL medications, a1c is perfect at 5 – 5.4, fasting insulin is 4, cholesterol is perfect, blood pressure is perfect, GERD is GONE, fatty liver is cured, my current weight is 180, and my biggest physical ailment is all this dreadful loose skin nonsense!
Now, I am a Ketogenic Nutritionist in the State of New Hampshire and my wife, Becky is a certified Ketogenic Health Coach. While we are not doctors and are not licensed to give medical advice, we have started KetoTyme Magazine and KetoTyme.com to help others achieve the same weight loss and wellness results that we have and start their own personal journey down the road to a truly health-restorative ketogenic lifestyle.
Read more Low-Carb Diet results.
Are you ready to try a ketogenic diet for yourself?