Heart is one of the easiest pieces of offal to incorporate into your diet. As an entire organ, the heart may look a bit shocking but once it is trimmed, sliced, and laying on your plate it looks as inconspicuous as any other more well known cut of beef or game meat. Heart has a tender, succulent flavor and is wonderfully nutritious.
Nose to tail eating is a respectful way to utilize the whole animal, provide your body with important nutrition, and save a few dollars in your wallet.
Asking your butcher to grind your organ meats is a clever way to disguise them in your food. It is easy to replace ground beef with ground organ meats (or a percentage thereof) in any recipe.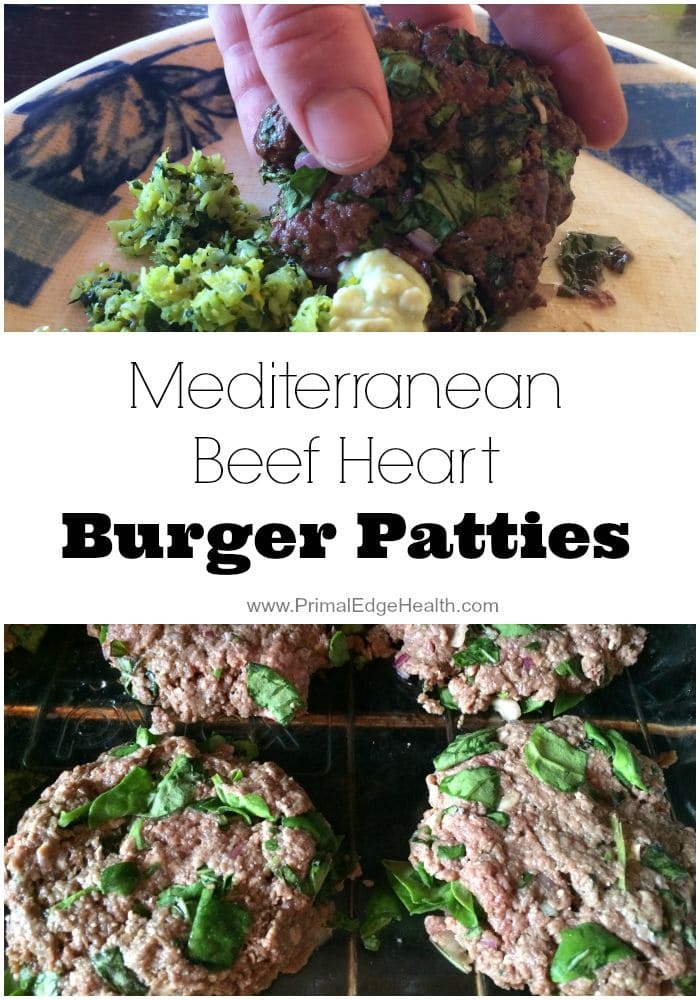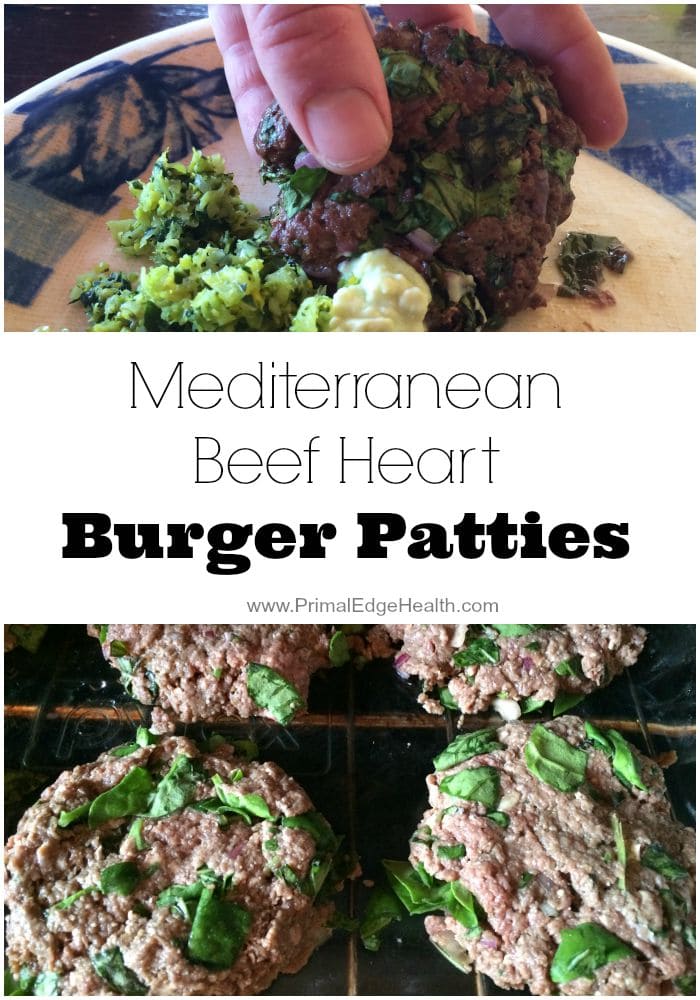 A delicious Mediterranean flavored beef heart recipe. Burger patties to please the whole family!
Preheat your oven to 350*.

Rinse and dry fresh basil and spinach. Chop both into thin fine slices.

Mince red onion and garlic.

In a medium bowl, put the meat in and cover with fresh greens, onion, garlic, dried oregano, salt and pepper. Mix well with your hands.

Weigh out to desired weight of patty. Two pounds is easy to break down into 8 quarter pound or 16 eighth pound patties.

Squeeze the meat into the palm of your hand and flatten into a circle shape.

Place in glass pyrex baking pan and bake at 350* for 15-20 minutes.

Serve with melted brie or sour cream on top with a side of quick prep broccoli or cauliflower mash.
Save