This recipe is the perfect combination of warm meat with a cool fatty sauce and crisp, crunchy vegetables. Ask your butcher for freshly ground lamb meat and bring it home to cook up these lamb gyros in 20 minutes.
Low-carb Cauliflower Tortilla wraps hold these gyros together so you can get a bit of everything in one bite.
I had sauce dripping down my hands while I ate but didn't mind at all because it tastes so good. Not only do these lamb gyros taste good, I feel amazing after eating them. The macronutrient ratio is just right for maintaining a ketogenic state.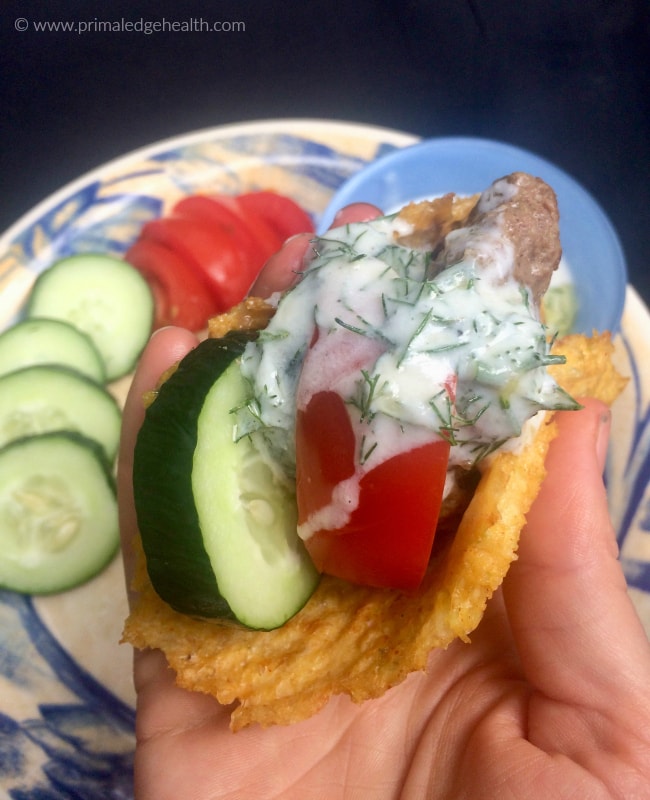 Making Cauliflower Tortillas in bulk is a helpful strategy to simplify food prep. They freeze well and can be stored for a while. Pull them out ahead of time to give enough time for them to thaw. Be sure to place a piece of parchment paper between each tortilla so they don't stick together and will defrost better.
In place of the tortillas, cauliflower rice can also be used. I teach two ways to make Cauliflower Rice and offer many variations on how to use it in my cookbook, The Ketogenic Edge Cookbook.
Get More Quick and Easy Keto Recipes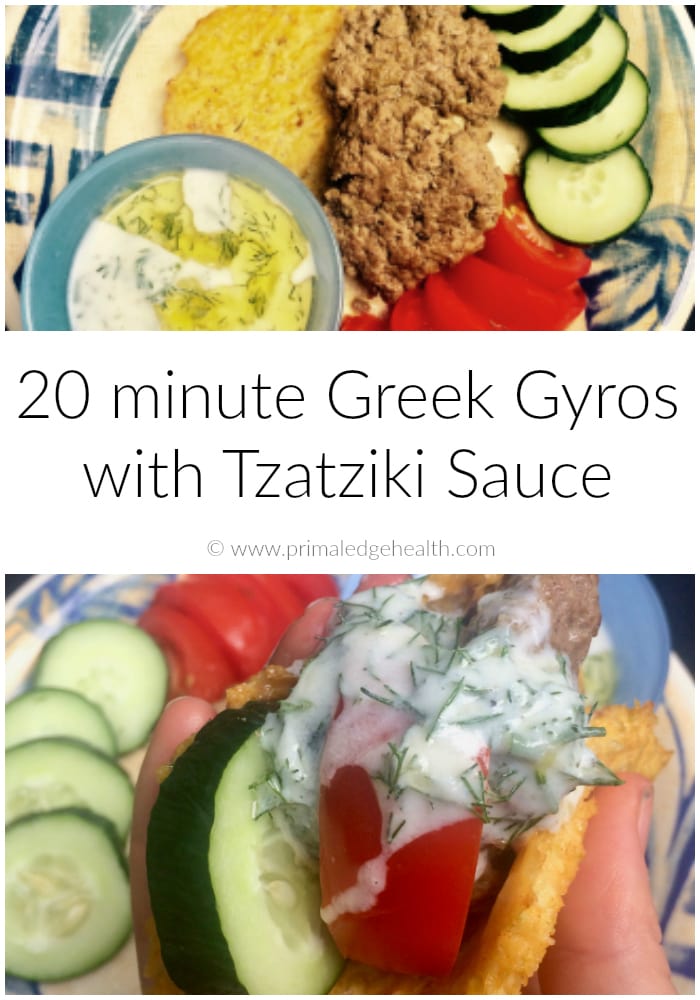 Rating

Servings

4

servings

Prep Time

10

minutes

Cook Time

10

minutes
Rating

Servings

4

servings

Prep Time

10

minutes

Cook Time

10

minutes
In a large mixing bowl, combine the meat with all other herbs and spices. Shape the meat in 8 patties, form in the palm of your hand.

Warm coconut oil over medium-low heat in a frying pan. Place the patties in the oil and cook each side for about 4 minutes, until cooked through.

While the patties cook, mix the yogurt and lemon juice in a small bowl. Add the herbs, stir to combine. Season with salt and pepper, drizzle with olive oil.

To serve, add to a cauliflower tortilla and arrange with sliced tomato and cucumber. Top with sauce and enjoy warm.
Macros Per Serving: 32.3 g protein, 32.9 g fat, 12.7 g carb, 10.1 g net carb
Enjoy maximizing nutrient density in your daily diet?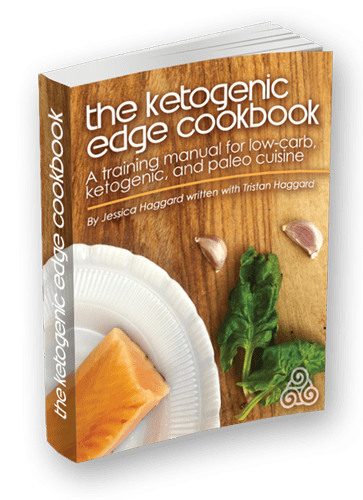 It is a great kitchen resource and inspiration for low-carb, ketogenic, and paleo cuisine!
Available only in our shop – come and support our work!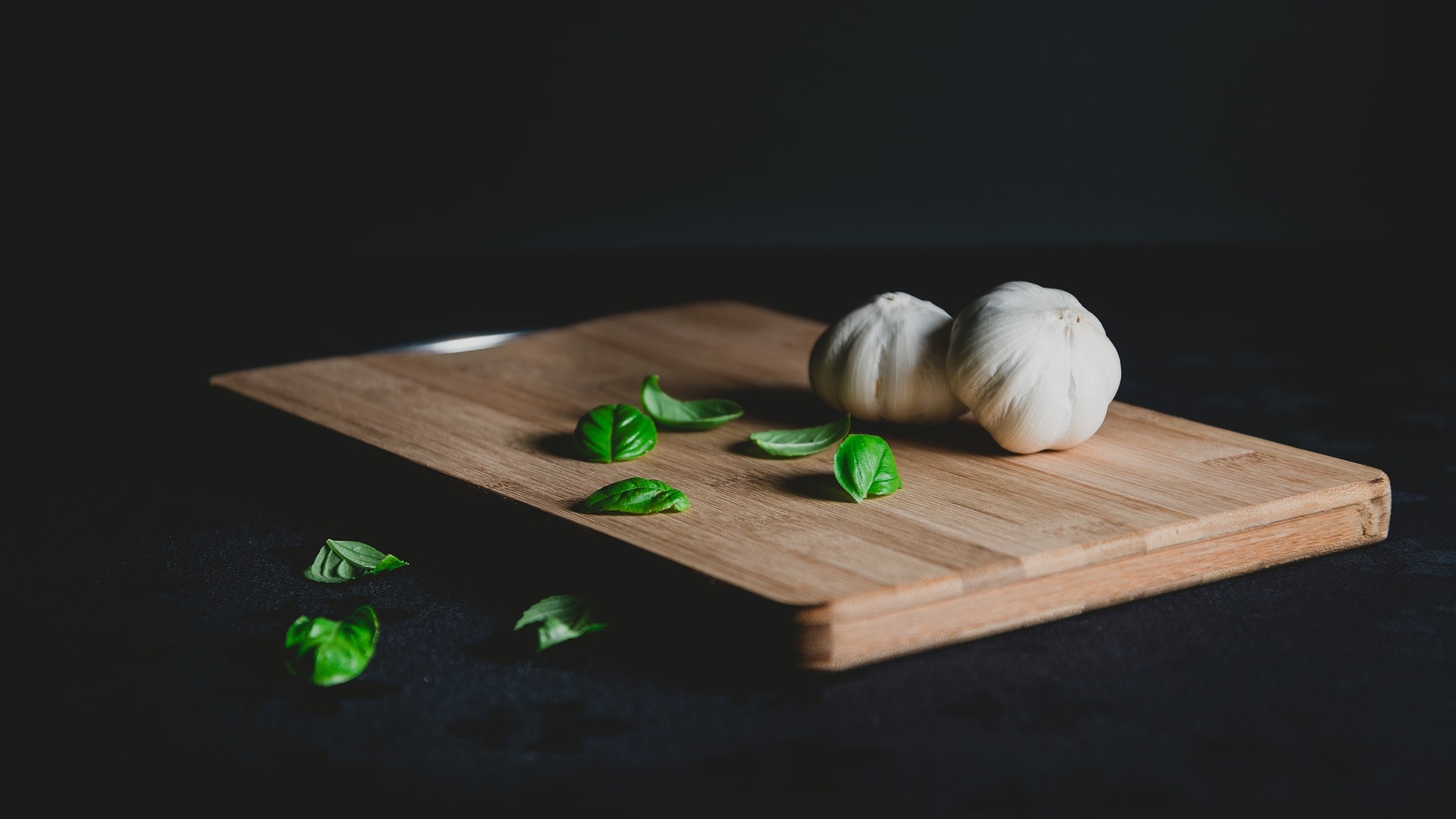 From Our Kitchen to Yours
Join our mailing list and get new recipes delivered directly to your inbox.
We respect your privacy and will never share your name or email.
Save
Save
Save
Save
Save
Save
Save