Cream of pumpkin soup is a warming mixture of sweet pumpkin with creamy coconut, blended up with invigorating cinnamon, ginger and cayenne spices. You can double the recipe and freeze leftovers for later.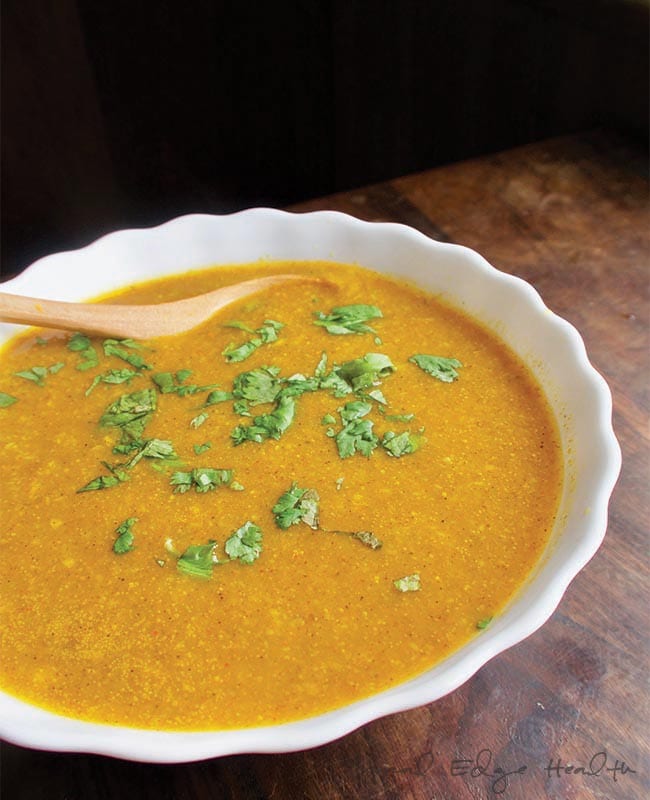 Simmering away happily on the stove. Cinnamon spice rising into the air… Amos Lee crooning through the speakers. Flooded with nostalgia, filled with warm and cozy feelings. I feel so grateful to be alive, the world outside seems like a crazy place at times but my home is full of peace. I feel ripe today, after working so hard for years to feel calm, confident and secure with myself and my place in the world, today is the kind of day that I can breath easy. Everything is ok.
I look at my husband and my children. I think about all the things we've been through and all the ways we have grown. I want to drop to my knees in humble awe of the profundity of life. We are a family of explorers. Curiously probing the world, learning, discovering and looking around with wonder.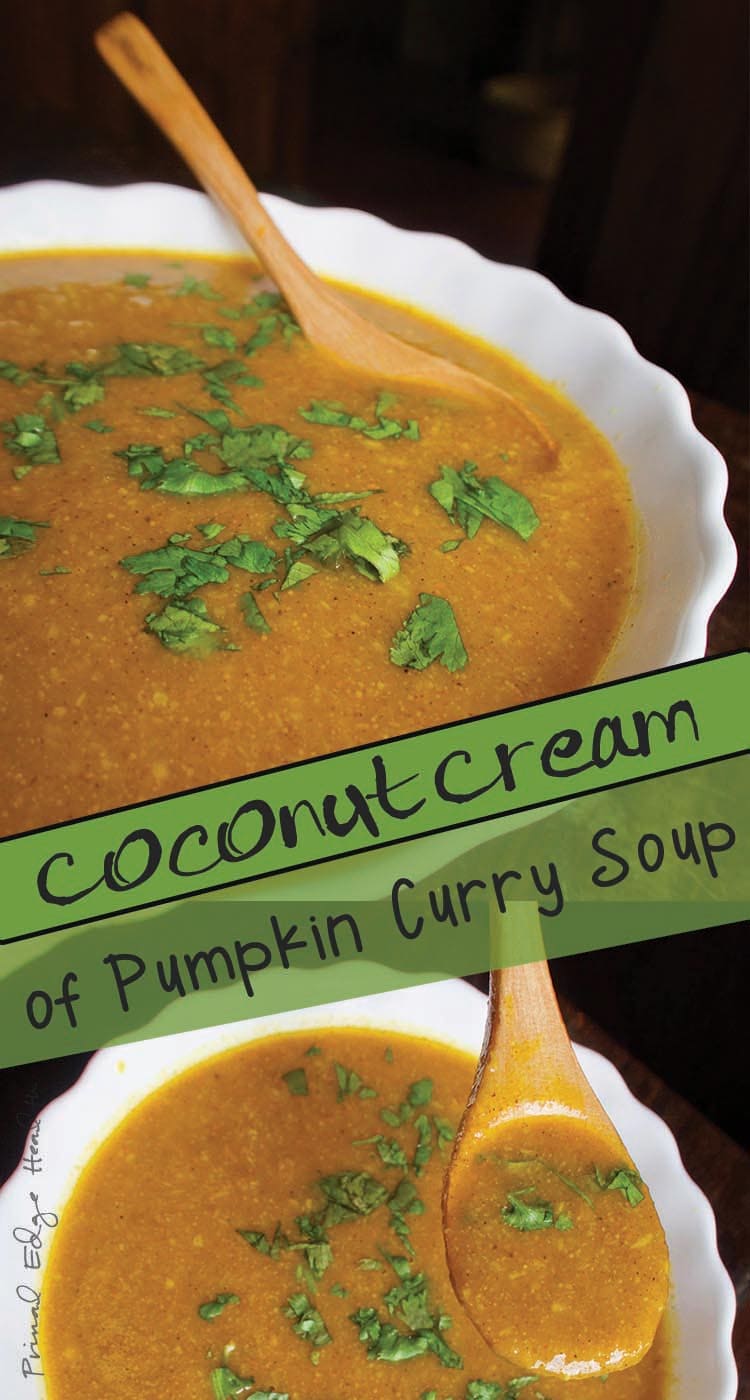 Rating

Servings

6

servings
Add the pumpkin puree and coconut milk to a saucepan over medium heat and bring to a simmer.

Add broth and all the spices. Reserve cilantro. Use an immersion blender or stir with a whisk to combine the ingredients. Continue to cook over medium heat for 30 minutes. Keep the soup at a light simmer, the liquid will reduce as the soup thickens.

Divide into bowls and serve warm.
Macros per serving: 2 g fat, 8.5 g carb, 5.2 g net carb, 1.7 g protein
Enjoy maximizing nutrient density in your daily diet?

It is a great kitchen resource and inspiration for low-carb, ketogenic, and paleo cuisine!
Available only in our shop – come and support our work!
Check out the free preview here.
From our kitchen...
...to yours
PRACTICAL
Save Time in the Kitchen
CREATIVE
Nutrient Dense Recipes
FAMILY-FRIENDLY
Picky Eater Tested and Kid-Approved Recipes