Last Updated on
Cauliflower rice is the perfect keto, low-carb replacement for rice in any recipe. It is a great tool for people transitioning to a ketogenic diet or for families wanting to minimize processed foods and eliminate grains. With my easy keto recipes, you can recreate all your favorite high carb foods keto style!
Cauliflower rice provides the familiarity of rice with an array of nutrients, including vitamins, minerals, antioxidants, and other phytochemicals. Cauliflower contains sulforaphane, a sulfur compound that has also been shown to kill cancer stem cells and slow tumor growth. Anti-inflammatory nutrients are also found within cauliflower as well as choline, which fuels the brain.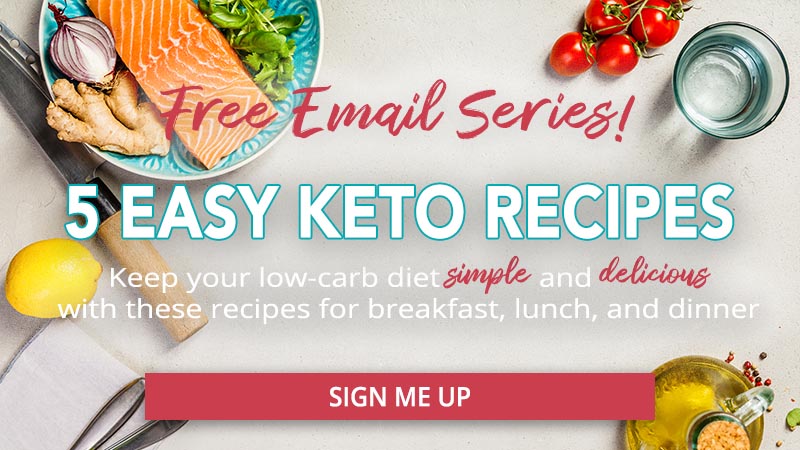 This post may contain affiliate links. Primal Edge Health LLC may receive a small commission at no extra cost to you for any orders made through these links. All thoughts and opinions are our own and we never promote something we wouldn't use ourselves.
I bulk prep Cauliflower Rice just like I bulk prep broccoli as a quick and easy low-carb staple to have for the week. This strategy saves me a lot of time and makes meal prep a breeze.
Optimize your diet with Cauliflower Rice
Check out The Ketogenic Edge Cookbook for meal prep ideas, keto staples, and thorough training to learn how to create a well formulated ketogenic diet in your own kitchen. Our cookbook features 134 low-carb, ketogenic recipes – there is a lot to choose from!
Keep the "rice" in your fridge for up to 5 days and it will be on hand to add to any protein source. Chapter 4: Herbs and Spices is a complete guide to the world of herbs and spices (including directions on how to make your own custom blends!). Learn about our favorite medicinal herbs and spices and why we love them. 18 scientific studies are sited and summarized as concrete evidence to support the benefits of these well known culinary staples.
These are just a few of the recipes we pair with Cauliflower Rice (all found in the The Ketogenic Edge Cookbook)
Beef and Wild Mushroom Stroganoff
Spanish Paella
Coconut Beef Curry
Sushi Rolls
Mama's Best Meatballs
In addition, we give recipes for the following variations:
Portabello Mushroom Cauliflower Rice
Spirulina Garlic Cauliflower Rice
Cauliflower Rice with Infused Fats
Cauliflower Rice with Compound Butters
Succeed with Keto
Having healthy alternatives to carb based staple foods like rice will empower you in the kitchen. Knowing how to replacement grain based dishes makes me feel confident that I can provide the most optimal food to myself and family. When I see a recipe calling for rice, I know I can easily replace it with cauliflower, maintain ketogenic macros, and never feel like I am missing out.
To succeed with a ketogenic diet, it helps to be prepared!
As if it isn't already awesome enough to be able to easily replace rice in less than 10 minutes with a practical low-carb option, there are a few last things to mention.
Cauliflower can be found almost all over the world
It is easier to find local, organic cauliflower than it is to find local, organic rice.
Cauliflower is 100% gluten-free and therefore much less likely to inflame the gut or cause sensitivities.
Interested in other low-carb, ketogenic replacements to grain and starch based foods?
★ FOLLOW PRIMAL EDGE HEALTH on INSTAGRAM, PINTEREST and FACEBOOK for more low-carb, ketogenic recipes and diet tips!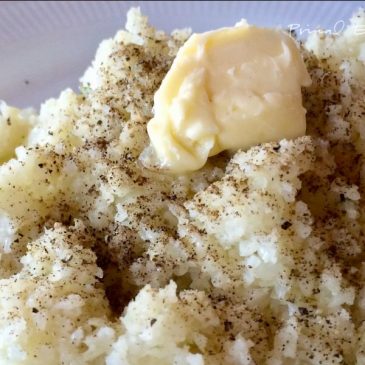 How to Make Cauliflower Rice (Two Ways)
Use one of these two easy cauliflower rice methods the next time you crave rice but want a low carb option. These are the tried and true ways I know how to make cauliflower rice; it's a great budget and family friendly dish!
Print
Pin
Rate
Instructions
Method 1 - Pan Fry
Chop the caulifower into pieces. Pulse in a food processor to achieve a rice-like texture.

Warm fat or oil in a large skillet over medium heat. Add the caulifower and season with salt. Cover the skillet with a lid and cook for 5 to 10 minutes, until it reaches the tenderness you enjoy.

Serve warm.
Method 2 - Steam
Chop the cauliflower into pieces an steam in a pot until tender.

Cool and the transfer to a food processor. Pulse to small rice-like pieces.

Mix in the fat and oil.
Macros and Nutrition
Nutrition Facts
How to Make Cauliflower Rice (Two Ways)
Amount Per Serving
Calories 61
Calories from Fat 27
% Daily Value*
Fat 3g5%
Cholesterol 8mg3%
Sodium 68mg3%
Potassium 430mg12%
Carbohydrates 7g2%
Protein 3g6%
Vitamin A 87IU2%
Vitamin C 69mg84%
Calcium 32mg3%
Iron 1mg6%
* Percent Daily Values are based on a 2000 calorie diet.
Pin it for Later: