Warm and nourishing, there is something profoundly healing about a good cuppa broth. Tristan and I started reforming our diet nearly 6 years ago with a strong focus on nutrient dense foods, animal protein and healthy sources of fat. One of our first "new" things to try was a homemade bone broth recipe. We were hooked after the first sip! Now I included a homemade bone broth recipe in my weekly meal prep at least every other week.
Recommended Reading: Guide to Bone Broth – Recipes, History and Inspirations
When I started drafting my first cookbook, The Ketogenic Edge Cookbook, I knew including broth recipes was a must. The broth section developed into an entire chapter dedicated to organ meats and odd bits. I published 3 simple ways to make broth with the classic sources of bones – beef, chicken and fish. There are a handful of recipes that use broth as a base for soups, warm drinks, and in vegetable dishes like Braised Green Cabbage.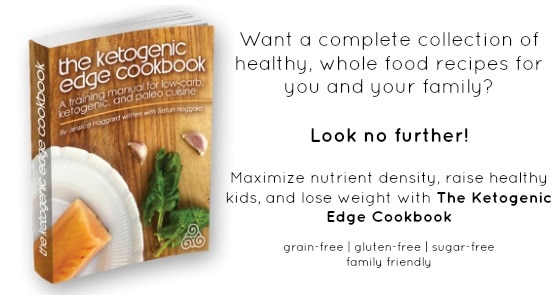 Vlog – Making our Homemade BONE BROTH Recipe
Handling bones for the first time in my life was a little odd. Previous to learning how to make broth myself, I'd only seen it come in a box on the grocery store shelf. Based on all the evidence of important nutritional qualities and healing benefits, we were quite sure that a homemade bone broth recipe was worth trying out. I had to apply some mental jiu jitsu and overcome my culturally constructed disconnection and aversion to working with animal parts, but it was well worth it! I can still remember the first experience of straining out a pot of broth. There were so many bits and pieces I couldn't recognize! I tried bone marrow ever so hesitantly…I had no idea it would be so good! I felt some part of me come alive, something that had been buried down deep for a while.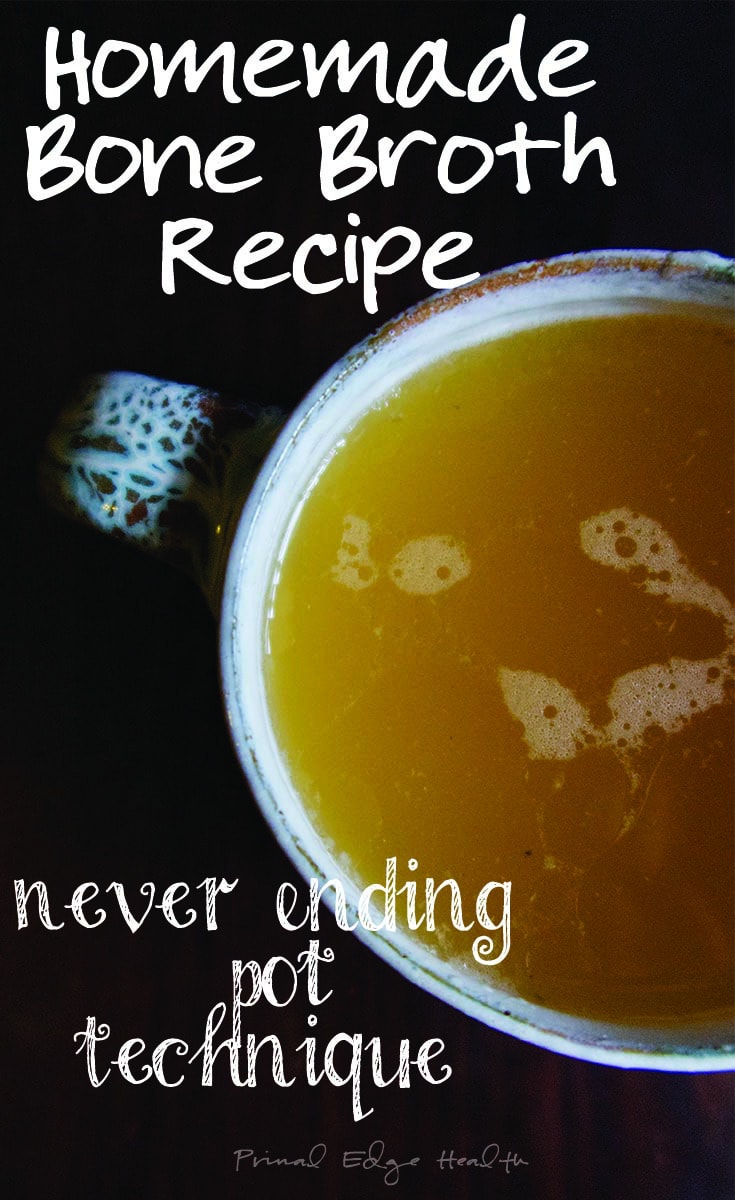 Endless Homemade Bone Broth Recipe
What you need:
4-6 pounds of meaty bones (from grass-fed beef, goat, or lamb) –> you can use a mixture of meaty bones, marrow bones, knuckle bones. Tails and feet are nice too.
¼ cup acidic liquid from limes, lemons, or raw apple cider vinegar
What to do:
Dry roast bones at 350* until lightly golden brown. This means put your bones in a roasting pan or glass pyrex, no butter, no oil and roast for about 20 minutes. Roasting is mostly for flavor, you don't have to do this step if you don't want to. Make it ultra fool-proof and just put fresh bones in a pot and move on to step 2.
In a large pot, add the bones and cover completely with water. Pour in your acidic liquid of choice.
Warm over low heat. It is VERY important to ensure a low cooking temperature. Make sure your broth does not boil, it should simmer on low heat for 24 and up to 72 hours. Keep an eye on the water line, make sure the bones stay covered with water.
Add herbs and veggie scraps like onion, carrot, and celery in the last two hours of the cooking time. This step is also optional. If you like the flavor go for it, it not, no pasa nada.
Let your broth cool a little, then skim the top off. Sometimes a fine layer of crust forms, if you see that remove it with a spoon. Strain the broth and optional veggies through a cheese cloth or fine mesh strainer. Store in the refrigerator for up to 5 days, freeze for longer. Once broths cool, a layer of tallow (the fat) forms. You can scoop this out and use it in cooking. It is especially good for high heat and fried recipes. Dogs love it too.
When you get really into broth and like eating the slow-cooked meat on a regular basis, knowing how to make

endless broth

takes your skills to the next level. To make ENDLESS homemade bone broth, follow steps 1 through 3 except cook for up to 48 hours instead of 72. Strain the bones and separate what ever meaty parts you want to eat. Return these bones to the pot and add an additional 1-2 pounds of meaty bones. Begin again at step 2, cover with water and simmer for 24 hours. You can repeat this process over and over again all week (month?) long. You'll see when the bones are done; there marrow will be gone and the porous parts will have disintegrated. Keep the cycle going by tossing the old bones and replacing with fresh meaty ones. Before you know it, you'll be a pro!
Have you read "Broth is Beautiful" by Sally Fallon, author of Nourishing Traditions? Be sure to take a look if you want to geek out on broth more!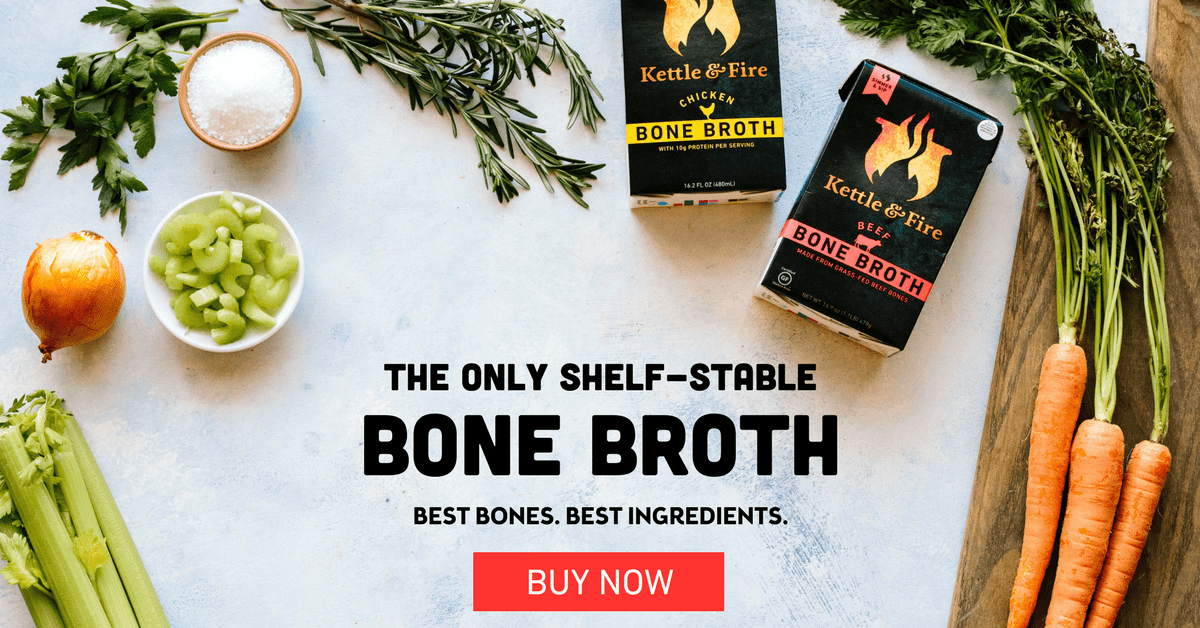 Just Buy it Instead
I totally understand if you want high-quality, organically made super nourishing bone broth but aren't interested in making it yourself. Source a shelf-stable broth from Kettle and Fire instead. They will deliver delicious broths to your door and save you time, energy and effort. Choose from grass-fed beef or free-range organic chicken.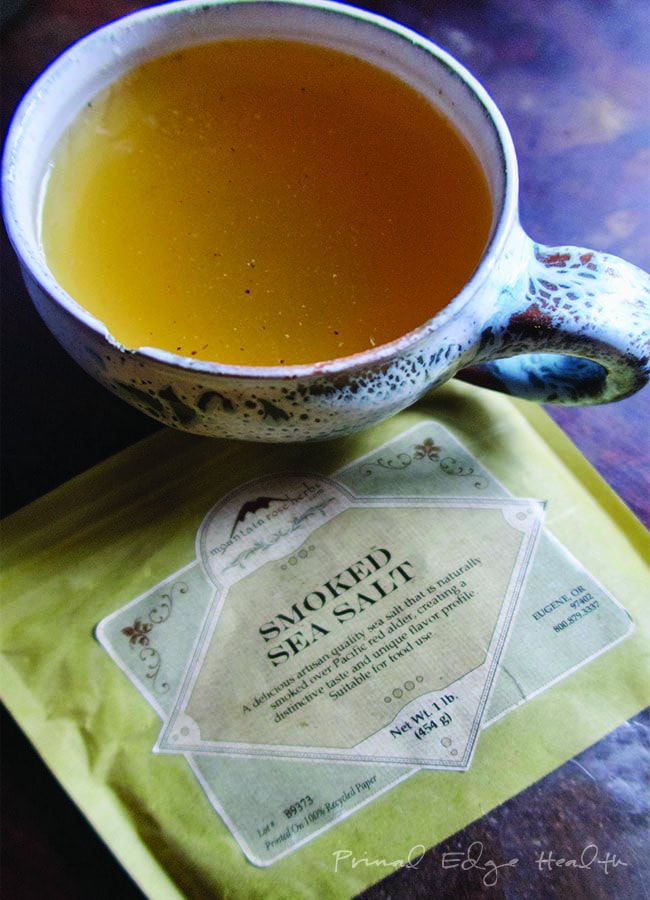 Flavor Your Broth
I'm happy sipping cup of broth flavored with some of my favorite salts from Mountain Rose Herbs. They also have some great herbal blends – many of the classics like Italian, Mexican and Thai flavors are nice to sprinkle in to broth. If you have The Ketogenic Edge Cookbook, you can learn to make you own homemade seasoning blends from Chapter 4: Herbs and Spices.
Enjoy maximizing nutrient density in your daily diet?

It is a great kitchen resource and inspiration for low-carb, ketogenic, and paleo cuisine!
Available only in our shop – come and support our work!
Check out the free preview here.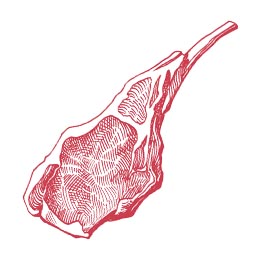 Join the Journey
Subscribe to our free newsletter and get recipes, podcast episodes, updates, and more right into your mailbox.